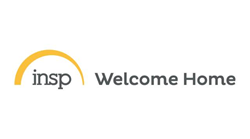 Indian Land, SC (PRWEB) April 24, 2017
This week, INSP and NCTC forged a new multi-year renewal agreement. The announcement was made by Mark Kang, SVP of Distribution for INSP.
"We're excited to renew with NCTC," said Kang, "whose members serve millions of subscribers across the US, delivering INSP's classic brands along with the original entertainment for the entire family to enjoy. NCTC members appreciate the unequivocal value that INSP brings as a top-35, Nielsen-rated network during this ever changing cable climate. As always, we are grateful for our continued partnership."
###
About INSP
INSP is available nationwide to more than 81M households via Dish Network (channel 259), DirecTV (channel 364), Verizon FiOS (channel 286), AT&T U-verse (channel 564) and more than 2,800 cable systems. Click here to find INSP in your area. For quality dramas, positive entertainment and inspiring stories, celebrating the American spirit and honoring timeless traditional values, it's INSP.
About National Cable Television Cooperative, Inc. (NCTC)
NCTC is a Kansas not-for-profit corporation that operates as a programming and hardware purchasing organization for its member companies who own and operate cable systems throughout the U.S. and its territories. NCTC seeks to maximize current and future opportunities to ensure the profitability, competitive stature and long-term sustainability of its member companies. For more information, visit http://www.nctconline.org.
CONTACT
Tara Brown
tara.brown(at)insp.com
803 448 2698