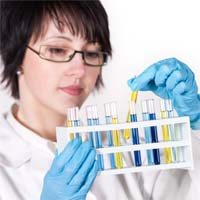 The elevated NLR was detected to be associated with a poor overall survival.
Raleigh, NC (PRWEB) April 25, 2017
In a new report, doctors at Sichuan University say the ratio of neutrophils to lymphocytes (NLR score) in the blood of people with malignant mesothelioma could be a valuable indicator of prognosis. Surviving Mesothelioma has just published news on the study. Click here to read the full article.
According to the scientists, although NLR score may not be as valuable in other types of cancer, NLR still has a role to play in pleural mesothelioma.
"The elevated NLR was detected to be associated with a poor overall survival," writes study author Nan Chen with the West China School of Medicine at Sichuan University. "The significant prognostic roles of NLR were also indicated in subgroup analysis."
The report in the journal Oncotarget suggests that NLR score could help clinicians not only choose the best mesothelioma therapies but could also aid them in selecting candidates for clinical trials.
"Diagnosing and predicting prognosis in people with malignant pleural mesothelioma is a complex process," says Alex Strauss, Managing Editor for Surviving Mesothelioma. "If incorporating NLR into that process can help to simplify and streamline it, patients can only benefit."
To read the details of the new NLR study and other recent news on the role of NLR score in mesothelioma, see More Evidence for Inflammation Marker in Mesothelioma Prognosis, now available on the Surviving Mesothelioma website.
Chen, N, et al, "Prognostic significance of neutrophil-to-lymphocyte ratio in patients with malignant pleural mesothelioma: a meta-analysis", February 2017, Oncotarget, Epub head of print, http://www.impactjournals.com/oncotarget/index.php?journal=oncotarget&page=article&op=view&path%5B%5D=15404
For more than a decade, Surviving Mesothelioma has brought readers the most important and ground-breaking news on the causes, diagnosis and treatment of mesothelioma. All Surviving Mesothelioma news is gathered and reported directly from the peer-reviewed medical literature. Written for patients and their loved ones, Surviving Mesothelioma news helps families make more informed decisions.