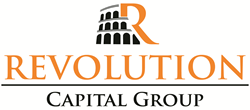 Maysteel's amazing success has proven how great management teams can partner with the right financial sponsors to create exceptional value for all stakeholders
Tampa, FL (PRWEB) April 26, 2017
Revolution Capital Group, LLC ("Revolution") announced today it has completed the sale of Maysteel Industries ("Company") to an investment vehicle controlled by Littlejohn Capital, LLC.
Maysteel specializes in designing, engineering and manufacturing custom, precision, OEM sheet metal enclosures, electrical cabinets and metal fabricated assemblies. The Company's product solutions are widely used in the alternative energy, kiosk, gaming, security, medical, utility, industrial drive and automation, and self-serve/vending machine industries and are also found in a variety of other applications. Maysteel was founded in 1936 and has manufacturing locations in Allenton, Wisconsin and Monterrey, Mexico.
This sale is the second successful exit by Revolution Capital Group in less than 12 months. Revolution Capital acquired Maysteel in November 2013 and helped affect a turnaround that saw the Company quadruple its EBITDA in 3 years.
Revolution's Founder and Managing Partner, Robert Loring Jr. said, "Since our acquisition in 2013, Maysteel has experienced significant growth, which is a testament to our ability to partner with management teams and commit to sustained financial and operational improvements." Aman Bajaj, Managing Director at Revolution who led the transaction said, "Maysteel's amazing success has proven how great management teams can partner with the right financial sponsors to create exceptional value for all stakeholders." Lincoln International served as the financial advisors and Dykema Gossett served as the legal counsel to Revolution Capital.
About Revolution Capital Group
Revolution Capital Group, founded in 2009 by Robert Loring Jr., is a privately funded global investment firm focused on acquiring controlling interests in mature business which can benefit from the team's M&A and operating experience. Revolution Capital Group's portfolio companies include Tvilum APS, Dove Professional Apparel and CapXG.
In May 2016, Revolution sold The Tampa Tribune to Times Publishing Group. Headquartered in Tampa, FL, Revolution's management team has a wealth of experience in global acquisitions and operations and has executed transactions with some of the world's largest companies. Since its inception in 2009, Revolution has acquired seven businesses with over $500MM in total revenue and over 1,700 employees globally.
Linkedin: https://www.linkedin.com/company/revolution-capital-group
http://www.maysteel.com ● http://www.tvilum.com ● http://www.doveapparel.com ● http://www.capxg.com