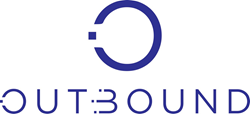 Troy, New York (PRWEB) April 26, 2017
As of the start of 2017, ConversationDriver is now Outbound. The company took different pieces of dialing and email technology they developed in the past year and integrated these technologies into an end to end sales automation platform. With artificial intelligence technology, Outbound recreates the sales processes typically done by humans, but with increased efficiency.
With a fresh logo, modern website redesign and upgraded platform interface, customers can expect an elevated user experience moving forward. The new logo represents Outbound's transition towards artificial intelligence incorporation into the sales process. Their upgraded website now serves as a resource for sales knowledge and training for current as well as prospective customers.
"We are excited about our relaunch to Outbound as our platform has really evolved over the past year. Moving forward, we continue to focus our attention on development of artificial intelligence and its integration into the sales process to increase sales success across the board," said Alexander Gutin, CEO and co-founder.
With the combination of Outbound's growing customer base and continual AI technology development, Outbound's new identity reflects its evolution into a leading sales technology platform.
About Outbound
Outbound is a technology company based at the Rensselaer Technology Park in Troy, New York. Outbound combines cloud-based dialing and email technology coupled with powerful data insights to create an end to end selling solution for B2B sales teams.
For more information about the company and their services, visit http://outbound.ai or call 1-888-210-5588.
Media Contact:
Gretchen Fisk (888) 210-5588 ext. 29
@outboundai
###