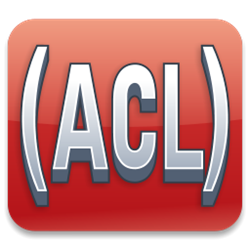 "This release of Allegro CL 10.1 with support for ARM processors provides IoT developers a high performance tool to scale their applications and deliver innovative and intelligent IoT products to market." - Dr. Aasman, CEO, Franz Inc.
Oakland, California (PRWEB) April 25, 2017
Franz Inc., an early innovator in Artificial Intelligence (AI), leading supplier of Common Lisp (CL) development tools, and market leader for Semantic Graph Database technology, today announced Allegro CL 10.1, which includes key performance enhancements now available within the most effective system for developing and deploying applications to solve the challenges developers face in the field of Artificial Intelligence and the Internet of Things (IoT).
"The market is recognizing the increasingly symbiotic relationship between the IoT and cognitive computing." said Dr. Jans Aasman, CEO of Franz Inc. "This release of Allegro CL 10.1 with support for ARM processors provides IoT developers a high performance tool to scale their applications and deliver innovative and intelligent IoT products to market."
Growth in Artificial Intelligence technologies has surged recently. According to MarketsandMarkets the artificial intelligence (AI) market is expected to be worth $16.06 Billion by 2022, growing at a Compound Annual Growth Rate (CAGR) of 62.9% from 2016 to 2022. Similarly the IoT market size is estimated to grow from $157.05 Billion in 2016 to $661.74 Billion by 2021, at a CAGR of 33.3% from 2016 to 2021.
"Cognitive computing's marriage with the IoT will enable the timely aggregation of sensor-driven streamed data with a plethora of sources both internal and external to the enterprise. The application of machine learning, deep learning, neural networks, and other AI algorithms will engender intelligent data to feed into predictive analytics for fully synthesized, time-sensitive cognitive analytic data." – IoT Evolution
"Demand for faster, more intelligent and scalable applications is increasing with the Big Data onslaught that is impacting applications in traditional AI industries like National Defense, but also in Life Sciences, Manufacturing and Financial Analytics," said Dr. Jans Aasman, CEO of Franz Inc. "Franz Inc. is well positioned with Allegro CL and AllegroGraph to capitalize on the opportunities in the AI and IoT markets."
Franz's technology also played a vital role in the recent discoveries of the Trappist-1 Exoplanets via the Spitzer Space Telescope. Spitzer Integrated Resource Planning and Scheduling System (SIRPASS) has helped produce spacecraft activity plans for the Spitzer Space Telescope and was developed with Allegro CL.
About Allegro CL
Allegro CL is a powerful, dynamic Artificial Intelligence development system that is especially well-suited for enterprise-wide, machine intelligence development. Now applications with billions of objects are made easy with Allegro CL, the industry's leading Common Lisp based development environment. Allegro CL delivers parallel memory management capabilities including parallel garbage collection and fast memory recycling.
About Lisp
Lisp is one of the first high-level programming languages and still in widespread use today. Lisp was originally created as a practical mathematical notation for computer programs and quickly became the favored programming language for artificial intelligence (AI) research. The most widely known general-purpose Lisp dialects are Common Lisp and Scheme. Allegro CL is the Common Lisp language developed and sold by Franz Inc.
About Franz Inc.
Franz Inc. is an innovative technology company with expert knowledge in developing and deploying Graph Search solutions. AllegroGraph, Franz's flagship, high-performance, transactional, and scalable Graph Database, provides the solid storage layer for powerful Enterprise grade NoSQL solutions. AllegroGraph's Activity Recognition capabilities provides a powerful means to aggregate and analyze data about individual and organizational behaviors, preferences, relationships, plus spatial and temporal linkages between individuals and groups. For additional Franz Inc customer success stories please visit:
Allegro CL – http://www.franz.com/success/
AllegroGraph – http://allegrograph.com/allegrograph-at-work/
Franz's Professional Service team is in the business of helping companies turn Data into Information and Information into Knowledge. We combine Data, Business Intelligence, and Analytics consulting services under one roof for our customers.
Franz, an American owned company based in Oakland, California, is committed to market-driven product development, the highest levels of product quality and responsive customer support and service. Franz customers include Fortune 500 companies in the government, life sciences and telecommunications industries. Franz has demonstrated consistent growth and profitability since inception.