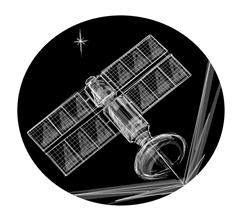 Evening Satellite Publishing -- Orbiting distant worlds to bring their stories to you.
(PRWEB) April 25, 2017
Two writers have launched Evening Satellite Publishing to explore imaginative worlds in the fantasy and science fiction genres. The brand new imprint will serve as the platform for the writers to publish their own novels.
Founded by close friends and writers Steven D'Adamo and Jessie Gutierrez, Evening Satellite Publishing will publish in both print and e-book formats, with a focus on full-length novels. While fantasy and science fiction can be incredibly diverse genres, D'Adamo and Gutierrez have each shown tendencies towards darker themes in their writing.
The imprint's first work slated for publication is a fantasy adventure and coming-of-age story entitled 'The Warden of Everfeld: Memento', written by co-founder Steven D'Adamo. Set in a universe of the author's creation, 'The Warden of Everfeld: Memento' explores two adolescents coming to terms with their society's legacy of war.
"I'm excited to work through the publishing process for 'The Warden of Everfeld: Memento,'" says D'Adamo. "I have spent years building this fantasy universe so that I can tell diverse stories through it. 'The Warden of Everfeld: Memento' is just the first of numerous stories I hope to tell in this world." His dark fantasy horror short, 'Wolf's Moon Night', provides readers a glimpse into this fantasy universe.
Gutierrez has shared her poetry collections through the pair's website, Red String PaperCuts. Her works are often are filled with themes of pain and loss, and she hopes to bring that emotive power and complex characterization to her first science fiction novel.
She is also looking forward to the challenge of publishing her first novel: "We just want to bring our stories to life. If we can find the right editors and artists to help us and set our own schedule for publication, why not go for it?"
About Us
Evening Satellite Publishing is a brand new publishing imprint focused on publishing creative works in the fantasy and science fiction genres. The imprint currently has two books planned for publication later this year.
Steve and Jessie founded Red String PaperCuts in May 2014 as a platform to share their poetry and writing. Now, the website is a collaborative, open space for writers, bloggers, poets, storytellers, and thinkers to share their work, ideas, and passion. With regular contributions from its founders, the Red String PaperCuts provides a wide variety of content and welcomes contributions from guest writers to showcase their work.
Contact info(at)redstringpapercuts(dot)com for more information, or follow us on Facebook.