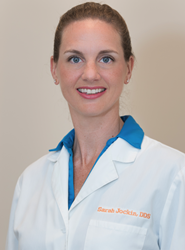 Lutz, FL (PRWEB) April 25, 2017
Lake Park Dental is now accepting new patients with crooked teeth who wish to transform their smiles by using Invisalign® in Lutz, FL. With the help of this highly-effective, yet convenient system, patients can straighten their teeth and improve their oral health and aesthetics with fewer potential complications, more discretion and less pain.
Drs. Sarah Jockin, Nicole Morganti, Sara Spear and Elizabeth Dy, of Lake Park Dental, understand that patients in Lutz, FL, who would rather forgo receiving treatment for their crooked teeth, may be more likely to seek care using Invisalign. This is particularly true of adults. Traditional brackets and braces are very noticeable and may affect success at the workplace. One of the greatest benefits Invisalign offers is that it eliminates this element by using clear, removable aligner trays. These trays make the entire process discreet, so a patient's friends and family may be completely unaware that they are undergoing treatment.
When compared to traditional braces, Invisalign also offers other health benefits. Because the trays are removable, patients' diets do not have to be limited for fear of breaking fragile wires and brackets. This also makes it much easier to properly clean and brush the teeth without expensive dental cleaning tools. Additionally, because the aligners are custom designed using smooth plastic material, they are reportedly more comfortable than traditional braces and do not cut or scrape the inside of the mouth.
Patients no longer need to hide their crooked teeth. Those who are interested in learning more about Invisalign in Lutz, FL, are invited to contact the respected dental team at Lake Park Dental by calling 813-527-9890.
About the Practice
Lake Park Dental is a general dental practice offering personalized and experienced dental care to patients in Lutz, Florida. Drs. Sarah Jockin, Nicole Morganti, Sara Spear and Elizabeth Dy understand how important receiving comfortable and reliable dental care is, which is why they strive to create a welcoming and enjoyable environment at their state-of-the-art practice. Lake Park Dental offers skilled and comprehensive care utilizing the latest advancements in dental technology all at one office to provide convenient treatment patients can depend on. Dental implants, cosmetic dentistry, Invisalign® and laser dentistry, among other services, are all offered at Lake Park Dental. More information about Drs. Jockin, Morganti, Spear and Dy or the services they offer can be found on their website at http://www.implantdentisttampa.com. Those interested in scheduling a consultation can call 813-527-9890.