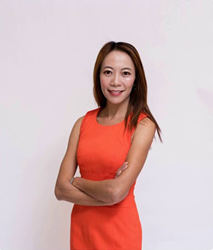 Las Vegas, NV (PRWEB) April 25, 2017
Patients who would like to straighten their teeth can now choose a modern procedure that achieves results in a fraction of the time as traditional braces – Wilckodontics®. Dr. Victoria Chen, an orthodontist in Las Vegas, NV, with Significance Dental Specialists, now offers this revolutionary treatment with or without a referral.
Wilckodontics is also referred to as Accelerated Osteogenic OrthodonticsTM (AOOTM). It involves altering the bone tissue before placing braces in order to ensure the teeth move more easily, reducing treatment time. When Wilckodontics is applied, patients can usually see desired results in as little as three to eight months. Compared to traditional braces, which typically require two to three years to complete treatment, Wilckodontics is highly beneficial to patients who desire quick results.
The Wilckodontics process is simple. As a leading orthodontist in Las Vegas, NV, Dr. Chen performs a surgical procedure that alters the bone tissue to prepare it for the movement of the teeth. This is done while using relaxing sedation dentistry. After treatment, the bone tissue is softer and in an ideal state to apply braces. Adjustments are made to ensure the teeth continue to move properly. Once completed, the bone regenerates and solidifies, which keeps the teeth in their new, healthy and desired position.
According to Dr. Chen, a highly regarded speaker and author as well as a practicing orthodontist, Wilckodontics can help patients receive the straight smiles they desire in half the time of traditional orthodontics. Interested patients are invited to contact Dr. Chen's cutting-edge, multi-specialty practice for more information or visit the Significance Dental Specialists website at http://www.sdsdental.com.
About the Practice
Significance Dental Specialists is a multi-specialty practice offering cutting-edge, experienced periodontal, orthodontic and endodontic care for patients in four convenient locations in Las Vegas, NV. Dr. Allen Huang is a co-founder and CEO of Significance Dental Specialists, a renowned speaker, author and business strategist and a board certified periodontist. Dr. Huang is also the CEO of his own dental implant company, Altosbiotech, LLC. Dr. Victoria Chen, a co-founder and CEO of Significance Dental Specialists, is also a respected lecturer, author and orthodontist, offering the latest, innovative orthodontic care. Dr. Jeffrey Wang is a board certified periodontist and implant specialist and is committed to restoring and maintaining health while improving the aesthetics of the mouth. Dr. Vinnie Chen, a co-founder of Significance Dental Specialists, is a board certified endodontist and active member of numerous professional organizations including the American Dental Association and American Association of Endodontics. To learn more about the services Drs. Huang, Wang, or Chen provide at their four office locations please visit their website at http://www.sdsdental.com or call 702-547-9977 for the Apache Road office, 702-733-0558 for the Harmon Avenue location, 702-233-9988 for the Cascade Valley office or 702-647-8114 for the Craig Road location.