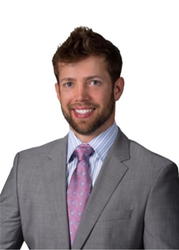 Tampa, FL (PRWEB) April 26, 2017
The BioSpine Institute announced today that M. Nicholas Perenich, D.O. has joined the team to treat patients with back and neck pain using their minimally invasive surgical approach. Dr. Perenich is a board-eligible and fellowship-trained orthopedic spine surgeon.
Dr. Perenich earned his Bachelor of Science in Biochemistry from Florida State University, where he was also a founding member and director of operations for the First Responders Unit. He then continued his education at the Philadelphia College of Osteopathic Medicine where he completed Graduate and Medical School. During this time, he authored and presented novel research on biologic graft use in complex stem cell tissue regeneration.
Dr. Perenich will be treating patients at BioSpine's clinics in both Tampa and Spring Hill, and will be performing all procedures at BioSpine's dedicated outpatient surgery center in Tampa's Westshore District.
About the BioSpine Institute:
The BioSpine Institute is a minimally invasive spine surgery center in the Tampa Bay area treating people with back and neck pain. The institute was founded by Frank Bono, D.O. and James Ronzo, D.O. with a mission to advance minimally invasive spine technology and treat patients with a surgical approach that results in less pain, less scarring and a faster recovery. Dr. Bono and Dr. Ronzo have treated more than 35,000 patients and performed more than 15,000 spine procedures.