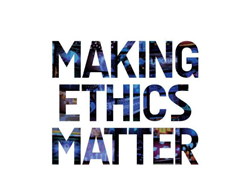 Carnegie Council is one of the world's top creators of nonpartisan resources on international ethics used by professionals, journalists, educators, students, and the greater public.
(PRWEB) April 27, 2017
Carnegie Council for Ethics in International Affairs announces its upcoming current affairs programs, which are open to the public.
Events take place at:
Carnegie Council
170 East 64 Street, New York, NY 10065.
To attend in person, please RSVP by going to https://www.carnegiecouncil.org/calendar/upcoming.
Or watch them as live webcasts here: http://www.carnegiecouncil.org/live.
MAY 2017 EVENTS
#Republic: Divided Democracy in the Age of Social Media
May 04 8:00 AM - 9:15 AM ET
Cass R. Sunstein, Harvard Law School
As the Internet grows more sophisticated, it is creating new threats to democracy. Social media companies such as Facebook can sort us ever more efficiently into groups of the like-minded, creating echo chambers that amplify our views. It's no accident that on some occasions, people of different political views cannot even understand each other. Does online fragmentation endanger the shared conversations, experiences, and understandings that are the lifeblood of democracy?
Terror in France: The Rise of Jihad in the West
May 09, 6:00 PM - 7:30 PM ET
Gilles Kepel, Sciences Po, Paris
In November 2015, ISIS terrorists massacred scores of people in Paris with coordinated attacks on the Bataclan concert hall, cafés and restaurants, and the national sports stadium. On Bastille Day in 2016, an ISIS sympathizer drove a truck into crowds of vacationers at the beaches of Nice. What caused the radicalization of young French Muslims to occur? Why did the governments in France and across Europe fail to address it?
Crisis of the Liberal Order
May 11, 6:00 PM - 7:30 PM
Leon Botstein and Walter Russell Mead, Bard College
Leon Botstein and Walter Russell Mead will discuss trends in politics across the globe. What explains the resurgence of populism and the rise of political actors on the right? What are the effects on longstanding alliances, international institutions, and accepted norms? Why are democratic systems creating non-democratic outcomes?
ABOUT CARNEGIE COUNCIL
Founded by Andrew Carnegie in 1914, Carnegie Council for Ethics in International Affairs is an educational, nonprofit, nonpartisan organization that produces lectures, publications, and multimedia materials on the ethical challenges of living in a globalized world. Go to http://www.carnegiecouncil.org.