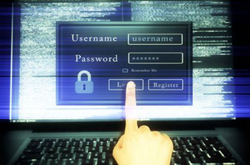 Proactive measures catch fraud sooner and minimize losses. Frauds that are caught by reactive measures last longer and cause more harm
Pleasanton, CA (PRWEB) April 26, 2017
Smart ERP Solutions (SmartERP), a leading provider of enterprise resource planning (ERP) solutions and services, will host a complimentary informational webinar "Best Practices Implementing Security and Controls in PeopleSoft." Presented by Lewis Hopkins, this interactive one-hour event will take place on Thursday, May 4, 2017 at 10:00 PM (PST). Registration for this complimentary webinar can be accessed here.
During this webinar attendees will learn about the key features for security and controls in PeopleSoft. SmartERP will guide attendees through the steps for best-practice techniques in securing their application, and the applications available to assist with this process. The session will also elaborate on how organizations can avoid serious errors, poor performance or in extreme cases fraudulent transactions.
Key Takeaways:

Overview of Access Controls
Segregation of Duties and Access Reporting
Configuration of Your Application
Roles and Password Policies
About the presenter:
Lewis Hopkins has been working in the field of Governance, Risk and Compliance for the last 11 years, providing solutions and guidance to over 200 Organizations. He is a Board Member of the Governance, Risk and Compliance User Group and speaks regularly at Industry events. Hopkins is trained in Data Security, Segregation of Duties, GRC, and Oracle Applications across Financials, HR.
About Smart ERP Solutions
Smart ERP Solutions®, Inc. is a unique organization in the Enterprise Business Applications space providing innovative, cost-effective, and configurable on premise and cloud solutions and services that efficiently extend the capabilities of ERP systems to meet specific business process needs. Smart ERP Solutions enables clients to seamlessly integrate their people, processes, applications, and data, across an enterprise, enabling the organization to streamline its operations and support business growth.
MEDIA CONTACT
Dave Reik
Smart ERP Solutions, Inc.
+1 925 271 0200 Ext:125