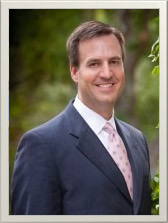 Austin, TX (PRWEB) April 25, 2017
Edward Buckingham, MD is proud to announce that his practice, Buckingham Center for Facial Plastic Surgery, will be a premier provider of the cutting-edge, soft tissue filler, Juvederm Vollure™ XC. The highly-anticipated filler boasts the longest-lasting results available, with wrinkle-reducing benefits extending up to 18 months. Beginning in April, Dr. Buckingham will be offering Juvederm Vollure XC in his Austin office.
Juvederm Vollure XC is produced by Allergan, the maker of today's most trusted dermal fillers, such as Volbella and Voluma. However, Juvederm Vollure XC is unique, as one treatment can improve moderate to severe facial lines for up to 18 months. The smooth gel formula is created from hyaluronic acid, and made with Juvederm's patented Vycross technology, ensuring consistent results. Designed to improve deep nasolabial folds, from the nose to the mouth, as well as restore volume to the cheek or jawline in patients 21 and over, Juvederm Vollure XC provides soft, natural-looking results.
Juvederm Vollure™ XC is the first and only filler to gain approval by the Food and Drug Administration (FDA) as a safe treatment for reducing facial lines up to 18 months. While traditional soft tissue fillers last from six months to a year, recent clinical trials show that Juvederm Vollure XC can smooth lines and plump tissue for a full year and a half before a maintenance session is required. Also seen Allergan's research was a high patient satisfaction rating, with more than 70% of patients still pleased with their results more than a year after their initial treatment.
Beginning in the spring of 2017, select plastic surgeons and aesthetic practices across the U.S. will begin offering patients Juvederm Vollure™ XC. According to Joely Kaufman, MD, board certified dermatologist and clinical trial advisor, Juvederm Vollure™ XC is expected to be a game-changing, economical dermal filler option. "What's exciting about Juvéderm Vollure XC is that it was shown to last up to 18 months from the initial or touch-up injection in a majority of subjects." He continues, "(Juvederm Vollure XC) is the longest-lasting result shown in a clinical study in the nasolabial folds."
Along with Juvederm Vollure XC, Austin's Buckingham Facial Plastic Surgery brings patients a wide choice of nonsurgical facial rejuvenation techniques. As the area's top facial plastic surgeon, Dr. Buckingham can combine the use of soft tissue fillers, like Juvederm Vollure XC, along with Botox Cosmetic, the Halo(™) Laser or an IPL treatment for optimal results.
An alumnus of Southern Methodist University and the University of Texas, Dr. Buckingham has practiced in Austin for more than a decade. He is one of a only a small group of doctors to achieve the highest possible written score on the American Board of Facial Plastic and Reconstructive Surgery's rigorous certification examination. Double Board Certified by the American Board of Facial Plastic and Reconstructive Surgery and the American Board of Otolaryngology, Dr. Buckingham brings patients extensive experience and innate skill, combined with a dedicated specialization in procedures for the face and neck.
To find out more about Juvederm Vollure XC, or any of the other products or techniques available at Buckingham Center for Facial and Plastic Surgery, call the Austin office at 512.401.2500. Speak with a patient coordinator to learn how you can save money with an Allergan package of products. Please see Allergan for more extensive information on Juvederm Vollure XC.