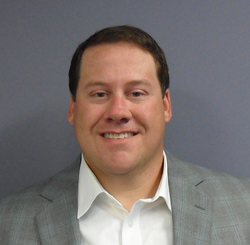 We are honored to be one of five healthcare companies selected for the ASPR's inaugural class of Strategic Corporate Partners, and this is a great way to kick off our three-year term.
St. Louis, MO (PRWEB) April 27, 2017
PracticeMatch, a leading national provider of recruiting resources for healthcare employers, announces their participation as a top sponsor and exhibitor for the annual conference of the Association of Staff Physician Recruiters (ASPR), in San Diego, CA, April 29 -- May 3, 2017. The ASPR is the premier professional organization exclusively for in-house physician recruitment professionals, and a leading authority on physician recruitment and retention.
From their large "island" exhibit, PracticeMatch will offer information, training, previews, and demonstrations of their portfolio of healthcare recruiting resources, including the Pinpoint physician database, APMatch database of advanced practice professionals, and career fair registrations. As an additional perk for conference attendees, PracticeMatch will give away a designer handbag by Louis Vuitton (valued at $1,260) and Ray-Ban sunglasses valued at $100. Winners will be selected by a drawing guests can enter when they visit the PracticeMatch booth.
In addition to the sponsorship and exhibit, PracticeMatch will host a festive beachside barbecue, where ASPR attendees can network and unwind at Belmont Park on Mission Beach, Tuesday, May 2.
"ASPR is the most prestigious professional organization for in-house physician recruiters, and we have avidly supported the ASPR as a sponsor for ten years," states Mike York, chief operations officer of PracticeMatch. "We look forward to seeing familiar faces of our long-term clients at this year's conference, as well as meeting new ones as they stop by our booth or our beachside event, to learn more about the solutions we provide to make their jobs easier."
PracticeMatch will also sponsor the conference's official mobile app, as well as two Learning Track sessions on Tuesday May 2, where participants will learn about healthcare workforce planning, physician compensation and employment, and other medical staffing trends.
The conference coincides with the formation of a new strategic relationship between the ASPR and PracticeMatch, which was recently named a Strategic Corporate Partner of the ASPR.
"We are honored to be one of five healthcare companies selected for the ASPR's inaugural class of Strategic Corporate Partners, and this is a great way to kick off our three-year term," states York. "We look forward to the opportunity to help inform, enhance, and assist physician recruiters and employers across the country in the coming years, in partnership with the ASPR," he concludes.
About PracticeMatch:
PracticeMatch is one of the most established companies serving healthcare employers with recruiting and staffing resources including job boards, career fairs, and candidate leads. Established more than 25 years ago, its Pinpoint physician database includes over 338,000 interviewed, pre-screened physicians. Based in St. Louis, MO, the company hosts more than 30 physician career fairs annually, across the country. For media inquiries, or to schedule an interview with a PracticeMatch executive, please contact Andrea Clement – aclement(at)usa.M3(dot)com. For more information regarding healthcare recruiting resources provided by PracticeMatch, please contact Mike York (800) 489-1440, or email mike.york(at)practicematch(dot)com.
If you would like more information about this topic, please contact Andrea Clement, Media Relations at 404.990.3614 or email at aclement(at)usa.m3(dot)com.