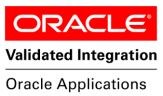 The integration between the cloud-based AvaTax and Oracle applications is yet another example of how cloud innovations can bring about tremendous value for customers—Doris Wong, CEO, Smart ERP Solutions
Pleasanton, CA (PRWEB) April 27, 2017
Smart ERP Solutions, Inc. (SmartERP), announced that it will be showcasing their solutions and services at the Avalara Crush Conference in Austin, Texas May 1 - 3, 2017, to brief transactional businesses from all over the world on how they can utilize SmartERP's suite of solutions and services to achieve best-in-class performance. SmartERP will be presenting new and updated solutions and services from their suite of product offerings including Smart Onboarding, used for U.S. State Department new hires, and efficient consulting services, such as migrating on-premise PeopleSoft HCM and Financials applications to a cloud infrastructure. SmartERP will also be presenting specialized sessions for attendees during the conference focused on their pre-built interface programs for the cloud-based AvaTax tax engines for Oracle EBS, PeopleSoft and JD Edwards applications.
SmartERP, an Avalara solution partner, integrates Avalara's software as a service (SaaS) offerings for sales tax management directly into leading transaction applications, including ERP, eCommerce, POS, mobile POS and accounting systems. SmartERP recently achieved the Oracle Validated Integration designation for integrating Avalara into Oracle's JD Edwards EnterpriseONE (JDE eONE) suite of comprehensive enterprise resource planning solutions. As a result, JDE eONE customers can now benefit from Avalara's cloud-based tax automation software, which calculates applicable taxes, fees, and surcharges for every billing line item, in real-time. Additionally, JDE eONE users can easily add Avalara's tax return preparation, filing, and remittance services.
SmartERP has practices across multiple industries including Public Sector, Financials, Recruiting, Technology, Manufacturing, Construction and many more. These industries are leveraging SmartERP's expertise in Oracle E-Business Suite, PeopleSoft, and JD Edwards. SmartERP's solutions and services consist of: Employee Preboarding, Onboarding and Offboarding, Electronic Personnel Actions Forms, Business Intelligence and Analytics, Application Development, Enterprise Mobility, Security, Compliance and Segregation of Duties, E-Verify/I-9, Financials, CRM, Manufacturing, Order Management, Oracle PeopleSoft Human Capital Management, Oracle PeopleSoft HCM, Financials, SCM, Campus Solutions, Asset Lifecycle Management, Enterprise Performance Management, Enterprise Portal, PeopleSoft Enterprise Tools & Technology, and Oracle Cloud.
"The integration between the cloud-based AvaTax and Oracle applications is yet another example of how cloud innovations can bring about tremendous value for customers," said Doris Wong, CEO, Smart ERP Solutions. "We're excited about partnering with Avalara, as enabling tax compliance with the cloud-based AvaTax is more efficient for Oracle customers."
About Smart ERP Solutions
Founded by Oracle/PeopleSoft veterans, Smart ERP Solutions® is a unique organization in the Enterprise Business Applications space providing innovative, cost-effective, and configurable solutions that efficiently extend the capabilities of ERP systems to meet specific business process needs. SmartERP enables clients to seamlessly integrate their people, processes, applications, and data, across an enterprise, enabling the organization to streamline its operations and support business growth.
About Avalara
Avalara helps businesses of all sizes achieve compliance with transactional taxes, including VAT, sales and use, excise, communications, and other tax types. Avalara delivers comprehensive, automated, cloud-based solutions that are fast, accurate, and easy to use. Their Compliance Cloud™ platform helps customers manage complicated and burdensome tax compliance obligations imposed by state, local, and other taxing authorities throughout the world.
Avalara offers more than five hundred pre-built connectors into leading accounting, ERP, ecommerce and other business applications. Each year, the company processes billions of indirect tax transactions for customers and users, files hundreds of thousands of tax compliance documents and tax returns, and manages millions of exemption certificates and other compliance related documents.
About CRUSH AUSTIN
CRUSH AUSTIN is the premier conference for transactional tax compliance automation. The conference provides educational sessions, informal 1:1's and social events with key decision-makers and influencers who want to expand their tax compliance expertise, discover new technologies, and learn about ways to improve their transaction management and tax compliance processes.
CRUSH attendees include tax analysts, accountants, CPAs, directors, controllers, vice presidents, presidents, CFOs and other c-level executives.
MEDIA CONTACT
Dave Reik
Smart ERP Solutions, Inc.
+1 925 271 0200 Ext:125