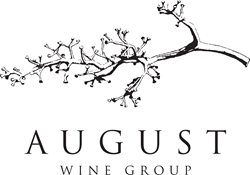 Seattle, WA (PRWEB) April 27, 2017
August Wine Group, an importer of premium and family-owned boutique wines, announced today an exclusive partnership with the Fabre family of Provence to produce two estate-grown rosés for the U.S. and international markets, both under the name Fabre en Provence: Côtes de Provence AOP Rosé and Côtes de Provence AOP Cru Classé Rosé. The Fabre family is France's largest family producer of cru classé rosés, with two of Provence's coveted 18 cru classé designations bearing its crest.
"The Fabre family's impeccable reputation for quality has made the Fabre name synonymous with Provence, so it is an honor to bring their remarkable wines to the United States," said Joshua Hanson, President of August Wine Group. "We've been successful over the past 15 years representing family-owned and operated estates that do an outstanding job of making wines that best represent their region. The Fabre family perfectly represents our core philosophy."
Since the first century A.D., wine has been produced on the land now owned by the Fabre family. In 1920, Henri Fabre, Sr., formally established the winery and soon after helped establish the Côtes de Provence AOP to ensure quality, typicity and integrity, putting his family name and Provence on the world map. With 17 generations of Provençal winemaking to their name, the Fabre family is the largest family-run estate in Southern France, and produces the country's best-selling estate-grown rosés.
The 2016 Fabre en Provence Côtes de Provence AOP Rosé is a blend of Black Grenache, Syrah and Cinsault. The grapes are selected from three complementary vineyards to give the wine its spiciness, acidity, and pleasing aromas. The palate is bright, racy, and lush, with a touch of raspberry and pine on the finish. The suggested retail price is $15.
The 2016 Fabre en Provence Côtes de Provence AOP Cru Classé Rosé is a blend of Syrah, Cinsault and Grenache from the Chateau de l'Aumerade vineyard located in the town of Pierrefeu-du-Var. The vineyard is blessed with prized ancient sea fossils in its soil, which produces complex, spicy, well-structured rosé. The suggested retail price is $22. Both Fabre en Provence rosés are available nationwide.
The release of the rosés is well-timed, as America continues to embrace the style and vibrancy of French rosés with annual sales growing by more than 50 percent in 2015 and 2016 according to Nielsen. "We knew the category was healthy, but the rate at which these wines have been embraced by restaurants and retailers is exciting," said Brian Erwin, CSO and Partner of August Wine Group. "We anticipated selling around 2,500 cases this year, but with the overwhelming response in our first two months of sales, we will get closer to 8,000 cases, and likely double that next year. We're extremely pleased."
"We are proud of our estate, and of course, caretakers of a long family legacy, so we must be selective of our partners. When we met the leadership team at August Wine Group, we were inspired by their passion and attention to detail. Our partnership is off to a great start and the success of the wine's introduction confirms this," said Henri Fabre-Bartalli, CEO of Fabre en Provence.
About August Wine Group
Founded in 2001, August Wine Group (augustwinegroup.com) is a Seattle-based importer specializing in the import, branding, education and sales of high-quality wines of distinct character. The company's prestigious portfolio features Small Vineyards, Bocelli Family Wines, Giocato, La Quercia, among others, and comprises small, environmentally responsible growers and world-class producers from both well-established and up-and-coming wine regions. August Wine Group's wines are available throughout North America and many major international markets.