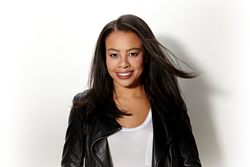 "Our growth has been completely organic," says Twine. "Despite not having VC funding or celebrity endorsements, we've been able to grow the brand at a meaningful pace."
New York, NY (PRWEB) April 27, 2017
Briogeo Hair Care Founder and CEO, Nancy Twine announces the brand's current success, milestone achievements and future plans, as a leader and visionary in the natural hair care category.
Brand Growth Announcement:
Briogeo 's revenue has grown by 300% for two consecutive years – 2014 to 2015 and 2015 to 2016, with no venture capital funding and is on track to hit higher number at the close of 2017. It is Twine's distinct perspective and business acumen that has set the course for Briogeo's exponential growth. With a clear vision, and openness to the changing landscape, she thoughtfully plans and evolves the brand's product innovation, distribution and marketing strategies, while staying true to her principles.
"Our growth has been completely organic," says Twine. "Despite not having VC funding or celebrity endorsements, we've been able to grow the brand at a meaningful pace through authentic media and influencer support, extensive sampling programs, and close partnerships with retailers who have shown a true understanding and interest in the Briogeo brand concept"
Breakthrough Product Innovation:
Briogeo is now launching its NEW Scalp Revival Collection following two years of research and development. A true innovation for both the brand and the natural hair care category, the Briogeo Scalp Revival Collection is the first to harness the powerful absorbent and detoxifying properties exclusive to Japanese Binchotan Charcoal, specifically formulated to sooth and relieve scalp issues such as irritation, itchiness and flakiness. Often referred to as "white charcoal," (although not white), Binchotan charcoal is up to 10x more porous than traditional charcoal, enabling it to absorb scalp aggravating impurities upon contact, such as oil, dirt, sebum and product buildup.
"While scalp concerns are actually extremely prevalent among women, they're not often talked about, and there remains a real stigma and embarrassment about having excessive flakiness, itchiness, or oiliness. We found there were almost no products specifically for women they could love and feel good buying and using to solve these issues," says Twine, explaining the motivation for developing the Briogeo Scalp Revival Collection. "The Scalp Revival Collection is first clinically proven charcoal-based scalp collection, and I couldn't be more thrilled to be launching it at Sephora this month."
The Briogeo Scalp Revival Collection features three new breakthrough products formulated with additional hair and scalp-healthy ingredients, including Biotin, Witch Hazel, Tea Tree Oil, Peppermint Oil and Spearmint Oil.
The collection includes:
1. charcoal + tea tree scalp treatment
2. charcoal + coconut oil micro-exfoliating shampoo
3. charcoal + biotin dry shampoo
Major Expansion + Distribution News:
In the first half on 2017, Briogeo launched on QVC and sold out during the most recent airing on February 20th requiring a wait list to manage demand. As a result of the brand's overwhelming on-air success, Twine will return for additional live shows in the coming months, featuring current favorites and introducing several new SKUs to the QVC audience.
Briogeo is currently also expanding its long-standing partnership with Sephora, doubling the number of Sephora doors to 150 nationwide, which will all carry the entire Briogeo product range.
In addition to its fast-tracked domestic growth, Briogeo is simultaneously expanding its presence in international markets. The brand launched in Hong Kong in late 2016 and will debut on the UK's premiere beauty e-retailer, CultBeauty.com, in June 2017.
Briogeo Background
Briogeo is the brainchild Nancy Twine, who left behind a successful Wall Street career to pursue her passion as a natural beauty entrepreneur. Nancy merged her worlds to create Briogeo, calling on her childhood experiences making high quality, homemade natural hair care with her grandmother on their West Virginia farm, with her current urban lifestyle in the East Village.
Briogeo is inspired by New York City's vibrant culture, effervescent art scene and core values, which reflect an appreciation for individuality, positivity and transparency - "Brio" meaning "vibrant and full of life" in Italian, and "Geo" meaning "of Earth and nature," which represents the pure, yet potent, recipes of each formula.
Briogeo's diverse texture-specific products cater to different hair textures and styles: Curl, Volume, Repair, and Treatment
Briogeo Current Collections

Curl Charisma Collection
Blossom & Bloom Volumizing Collection
Rosarco Repair Collection
Don't Despair, Repair! Treatment Collection
Be Gentle, Be Kind Cleansing Collection
NEW Scalp Revival Collection: Blind Clinical Trial Results
In a blind clinical trial, 100% of participants indicated that both the Scalp Revival Treatment and Micro-Exfoliating Shampoo were effective at reducing flakiness; 100% of participants reported an improvement in scalp hydration using the Scalp Revival Treatment and Micro-Exfoliating shampoo in tandem.
Briogeo 6-Free
Briogeo's 6-free hair care formulas are free of: sulfates, parabens, phthalates, silicones, DEA and synthetic color. All products are 90 to 100 percent naturally derived and packaged in bottles that are both recycled and recyclable. Briogeo formulas are cruelty-free and most products are vegan and gluten free.