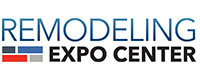 Our new radio show helps Atlanta homeowners make smart investment decisions.
Atlanta, Georgia (PRWEB) April 26, 2017
With the first show airing in January 2017, the "Remodeling Expo Center Home Show with Shannon Burke" is one of the most popular Saturday morning programs on Atlanta radio. With financial tips and design tricks, the show gives listeners up-to-date news on the latest trends in home remodeling.
Airing Saturday mornings from 9am to 10am on 106.7 FM, the show has quickly gathered a following of devoted listeners who want to learn more about their next big remodeling investment. Led by esteemed radio host Shannon Burke and President of Remodeling Expo Center John Hogan, the team answers tough questions about how homeowners should approach their remodeling plans.
As the Metro Atlanta population explodes at the fourth highest rate in the country, the city is attracting thousands of new homeowners each month. Among this growing market of buyers and sellers in Atlanta real estate, the demand for professional design services has increased tremendously in recent years.
"Many of these homes haven't been remodeled in decades. They're in desperate need of a modern facelift before hitting the market," says John Hogan. The suburban communities around Atlanta are filled with thousands of great homes, but in many cases, they still have the dated interior design elements we remember from thirty years ago like glossy countertops and linoleum flooring.
Today's homebuyers are looking for more contemporary styles, which is why there is so much value in remodeling services. Among this huge market of new and existing homeowners in the Atlanta area, Hogan explains that "the main goal is to educate our listeners so they can make smart investments in the value of their homes."
Most remodeling services focus on three main parts of the home: kitchens, bathrooms, and basements. Much of the Remodeling Expo Center Home Show is devoted to tackling common homeowner questions related to these rooms. From financial considerations to popular design features, the radio duo gives an in-depth yet easy-to-understand analysis of the remodeling process. With before-and-after stories and comedic one-liners, the show is every bit as entertaining as it is informative.
The remodeling industry is also in a stage of rapid technological advancement. For the first time ever, designers have the chance to use 3D modeling software, virtual reality previews, and other innovative tech products to change the way homeowners think about their next remodeling project.
"Many listeners don't realize just how much the industry has advanced in the past decade," explains Hogan. His company, Remodeling Expo Center, has been at the forefront of this technological revolution, giving homeowners the most advanced tools in the industry to preview their new indoor designs.
Each week, the radio show takes on new topics related to indoor remodeling for a weekly dose of home improvement tips. Tune in this week at News Radio 106.7 to hear the latest industry news. Listen to previous episodes online.
For more information, visit Remodeling Expo Center at their showroom in Downtown Roswell at 48 King Street, Roswell, Georgia 30075.
Submitted by ClickReady Marketing.