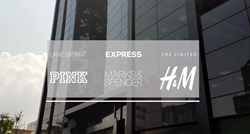 TUKA3D and TUKAcloud help organize the data, collaborate internal teams and eventually all the buyers, thereby reducing the time, cost and workforce on both sides of the value chain.
COLOMBO, SRI LANKA (PRWEB) April 27, 2017
Brandix, one of the largest apparel exporters in Sri Lanka, has invested millions of dollars toward technology to become the leader in fast fashion. Most recently, they have implemented Tukatech's innovative apparel technology solutions in factories for all divisions around the world. Various divisions within Brandix have partnered with Tukatech since 2012, but this is the first time the group has decided to implement any one technology system for the entire company.
According to Dave Ranasinghe, Director of Brandix Group, the company chose to replace all CAD systems with Tukatech "because of the measurable results. We tested every CAD system available, and Tukatech's SMARTmark system gave us better fabric savings than any known software, enough to justify the entire purchase. The TUKAplan systems, which were customized for us, seamlessly integrate with our other ERP systems and help us to plan our cutting operations, which gives us even greater savings in raw materials, time and personnel. I am also very impressed with TUKAteam's professional implementation. They helped us engineer all our processes from design and development to spreading and cutting. We really didn't just buy the software, we partnered with industry experts who are helping us get better results."
Feroz Omar, Director of Brandix Group adds "The Tukatech systems helped us in the enhancement of speed and accuracy of first patterns; by organizing the database and blocks, we are able to use good data to make better fitting garments at the first attempt. Another great innovation for us was the ability to handle 3D sample-making. It helped reduce time and cost in our sample development process by systematically taking off the sample development calendar. Instead of the standard process of cutting, sewing and evaluating on dummies, we've reduced a few iterations by testing with 3D virtual sewing and making only the best-fitted sample. Such savings are very important in the reduction of development costs, especially where the cost of development is amortized over small quantities. TUKA3D and TUKAcloud help organize the data, collaborate internal teams and eventually all the buyers, thereby reducing the time, cost and workforce on both sides of the value chain."
"I have worked with many great companies but I can honestly say that Brandix is unique in their proactive pursuit of excellence. They are not afraid to disrupt their processes even when it looks like everything is running fine. They constantly re-train their personnel, implement technologies that improve efficiencies, and prepare for a sustainably long-term business. You can see this philosophy at every level of management. As a fellow 'disrupter,' I am excited to help one of our largest partners in technology to lead the way in the fast fashion market," comments Ram Sareen, Founder of Tukatech.
Find out more about Brandix's implementation of TUKA systems by emailing tukateam(at)tukatech.com.
Watch the spotlight video: http://www.tukatech.com/downloads/Video/Customer-Spotlight-Brandix.mp4
About Brandix: The Brandix Group is the largest exporter of apparel in Sri Lanka, with over 50,000 associates across 42 manufacturing locations in Sri Lanka, India, and Bangladesh. Brandix is engaged in developing, manufacturing and marketing end-to-end apparel solutions to global fashion super brands.
About Tukatech: Founded in 1995, Tukatech, Inc. is the apparel industry's leading provider of fashion technology solutions, with teams of apparel industry expert engineers worldwide. Tukatech offers powerful software and hardware for every process from the pattern-room to the cutting-floor.