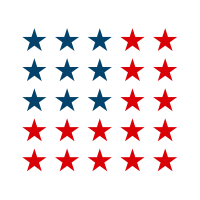 "I'm proud to welcome Jenann to LendingUSA, and I'm looking forward to working with her to meet and exceed compliance standards, and put our consumers first."
Sherman Oaks, CA (PRWEB) April 27, 2017
LendingUSA, the leading provider of financing solutions for the important moments in life, has announced the appointment of Jenann Shemisa to its executive team as both General Counsel and Chief Compliance Officer. Ms. Shemisa will begin her role immediately, reporting directly to Camilo Concha, CEO and Founder.
Ms. Shemisa previously served as Counsel at the Federal Deposit Insurance Corporation's Consumer Enforcement Unit in Washington, D.C., providing legal advice and guidance to the FDIC's Legal Division and the Division of Depositor and Consumer Protection in matters concerning compliance and consumer protection. She began her eight-year career with the FDIC as a Senior Attorney in Irvine, California, assisting the FDIC with its critical mission of managing the 2008 financial crisis. Ms. Shemisa provided legal advice and guidance to the FDIC's Legal Division and the Division of Receiverships and Resolutions with all matters relating to the management of the FDIC's receiverships and their assets.
"As LendingUSA continues to grow and innovate the way consumers finance the things that matter most to them, having a compliance expert like Jenann join our leadership team is crucial," says Sharat Shankar, Chief Risk & Operations Officer. "Jenann's insights will help us to better serve our borrowers and merchant partners, and ultimately create more efficient, more effective loan programs."
In addition to her tenure at the FDIC, Ms. Shemisa previously held the dual role of General Counsel and Vice President of Business Administration at Lakeshore Equipment Company. There she provided legal advice and Counsel for the company and for two of its subsidiaries that manufactured children's toys and consumer educational products.
Ms. Shemisa was General Counsel of Axiom Investments and Management, Inc., and provided legal advice to its manufacturing and financial affiliated companies. Prior to that, she was a Business and Litigation Attorney for the law firm of Winn and Sims, APC, which represented sub-prime lenders, financial institutions and finance companies. There she drafted and reviewed both consumer and commercial loan documentation to ensure compliance with all state and federal laws. Ms. Shemisa was also a Corporate Counsel Consultant for LexisNexis, and provided consulting services for the Fortune 500 Companies. She was promoted to Corporate Legal Marketing Manager where she developed training programs for the sales and marketing divisions of LexisNexis and assisted the research and product development division to create new and innovative legal products for the corporate legal and financial markets.
"I am honored to have been selected as LendingUSA's General Counsel and Chief Compliance Officer. Having witnessed firsthand the devastation that occurred during the 2008 financial crisis, it was important for me to be part of a company that is committed to providing high-quality, innovative financial products and services. After conducting my due diligence, I discovered that LendingUSA is a company that truly cares about its customers, with a mission to provide consumer financial products with ingenuity, heart and integrity. They have a unique and exciting opportunity to bring back consumer confidence in the financial services industry, and I am grateful for the chance to work with Camilo, Sharat, the Board of Directors, the management team, and my fellow colleagues to help create LendingUSA's exciting future."
Ms. Shemisa began her legal career as Vice President and Assistant Counsel for KeyBank, National Association, where she provided legal advice to KeyBank's Retail Banking Division on consumer compliance and consumer protection matters.
"Compliance is at the top of our list of priorities at LendingUSA. Finding somebody who has government and private sector experience is key to the design of the best possible compliance program for our organization," says Camilo Concha, CEO. "I'm proud to welcome Jenann to LendingUSA, and I'm looking forward to working with her to meet and exceed compliance standards, and put our consumers first."
Ms. Shemisa received her B.A. Degree in Liberal Arts from Bowling Green State University and her J.D. from Cleveland State University.
About LendingUSA
LendingUSA's mission is to create lasting business partnerships by providing innovative point-of-need financing solutions for the important moments in life. It offers financing for consumers in specialty markets including the elective medical industry, dental care, pets and pet care, and more. They are committed to creating the best point-of-need consumer financing experience available, using a proprietary lending solution that leverages both traditional and next-generation underwriting and fraud detection techniques to approve loans as quickly as a few seconds. LendingUSA works closely with its merchant partners, providing the tools and training they need to easily and efficiently maximize customer financing approvals and grow their business. For more information, visit http://www.lendingusa.com.