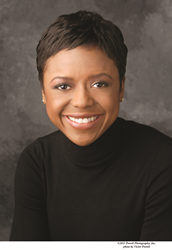 Los Angeles, CA (PRWEB) April 27, 2017
Mellody Hobson, President of Ariel Investments and CBS News contributor, will deliver the commencement address at The Archer School for Girls on May 20, 2017.
As president, Mellody is responsible for Ariel Investments' firm-wide management and strategic planning, overseeing all operations outside of research and portfolio management. Additionally, she serves as chairman of the board of trustees for Ariel Investment Trust. Beyond her work at Ariel, Mellody has become a nationally recognized voice on financial literacy and investor education. She is a regular contributor and analyst on finance, the markets and economic trends for CBS News.
In 2015, Mellody was named to Time Magazine's annual list of the one hundred most influential
people in the world. Her community outreach includes serving as chairman of After School Matters, a non-profit that provides Chicago teens with high-quality, out-of-school time programs. She is a board member of The Chicago Public Education Fund, George Lucas Education Foundation, Lucas Museum of Narrative Art, and Sundance Institute, where she has been appointed emeritus trustee. She is also a member of the American Academy of Arts and Sciences and serves on the executive committee of the Investment Company Institute's board of governors.
"We are deeply honored to have Mellody Hobson give the commencement address to Archer's Class of 2017," Head of School Elizabeth English said. "Ms. Hobson stands as a powerful role for women everywhere on the critical importance of taking charge of our own wealth and financial independence. Our girls are excited and grateful to have such a highly distinguished and impactful speaker."