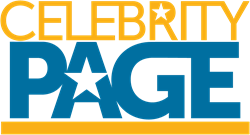 "Expanding our digital footprint is a natural evolution for the Celebrity Page brand, where will can capture and engage new audiences"
New York, NY (PRWEB) April 27, 2017
Celebrity Page, an American entertainment news program syndicated to over 150 TV stations and Reelz Channel announced today during the National Association of Broadcasters (NAB) Show that it has partnered with M2 Studios for content distribution across digital, social and upcoming OTT (Over-The-Top) platforms. The show, produced by Unconventional Studios, also announced that its OTT platform will be powered by the technology dotstudioPRO.
Celebrity Page will launch its advertiser-supported OTT network in May 2017, leveraging its content partnerships with Meredith Corp., TV Guide Magazine and M2 Studios' Behind the Velvet Rope. M2 will be overseeing the new offering, which will cater to younger audiences, in an effort to tap into cord-cutters' desire for original online programming.
The OTT network will broadcast original, long-form celebrity, pop culture, lifestyle and human interest series and specials across the landscape of digital platforms and devices. The network will offer more than 15 hours of original programming a month, including new programming daily, and a robust library of more than 75 hours of consumable content monthly for viewers who want their TV anywhere.
Since its launch on the linear TV platform in 2013, Celebrity Page has established itself as a consumer choice for behind the scenes celebrity access combined with years of editorial expertise and industry relationships to deliver a diverse, friendly format show on a daily basis. In addition to Celebrity Page's established brand, viewers can look forward to original celebrity content from M2's Behind the Velvet Rope and TV Guide Magazine. In addition, viewers can expect behind the scenes coverage of their favorite TV shows, awards shows, film festivals and red carpet premieres as well as insider access to a number of entertainment events.
"Expanding our digital footprint is a natural evolution for the Celebrity Page brand, where will can capture and engage new audiences and continue our mission to entertain fans in exciting and innovative ways," said Mark Berryhill, Celebrity Page creator, co-owner and Senior Executive Producer. "We are excited about our new digital and social partnership with M2 Studios and our OTT focus with dotstudioPRO's team which was able to take our vision and translated it seamlessly into an Over-The-Top experience in less than 8 weeks."
  
"We're excited to extend Celebrity Pages currently linear footprint and help them leverage the digital OTT space to reach existing and new audience on every devices, from one single dashboard," said Joe Pascual, dotstudioPro's CEO.  "We approach every partner like a startup to create the best workflow for companies to marry into their existing teams, without the need to scale up from a staff and cost perspective."
Tom Molen, CEO of M2 added, "dotstudioPRO has been a wonderful partner for M2 Entertainment and Behind the Velvet Rope, and we are thrilled that Celebrity Page will now be using their 'best in class' platform to connect with new viewers on their preferred devices and OTT networks."
About Unconventional Studios and Celebrity Page
Unconventional Studios produces TV shows and specials in the celebrity space as well as private label, branded video content and Live streaming specials, among other productions. Unconventional is most known for Celebrity Page, a daily ½ hour entertainment show airing on 150 TV stations reaching more than 500,000 every day. Unconventional has also produced one-hour primetime specials on Robin Williams, Prince, Joan Rivers and a forthcoming one on Mary Tyler Moore. Unconventional has production partnerships with TV Guide Magazine (reaching 12 million readers) and Meredith Corporation (reaching more than 80 million women a month with such brands as Martha Stewart, BHG, Shape, Parents, Rachel Ray, All Recipes and more).
About dotstudioPRO
dotstudioPRO is a next generation OVP enabling clients to launch their OTT Video Networks in as little as 8 weeks at a fraction of the cost of legacy OVP technologies. The cloud-based video SaaS platform enables content owners and network partners to deliver their content direct to consumers via their own branded websites, native apps and OTT channels, all controlled by one robust dashboard. For more information about dotstudioPRO, visit http://www.dotstudiopro.com, Facebook and Twitter.
About M2
M Squared Entertainment was founded with a singular mission: to create quality original or adapted content for distribution across all mediums – Internet, television, and theatrical. While primarily focused on producing proprietary content, M Squared works with select clients to help them articulate their vision into new media and assist them in connecting that media with the right audience. For the last 3 years, M Squared has produced "Behind the Velvet Rope with Arthur Kade", an acclaimed celebrity interview show distributed across OTT networks and live streaming platforms.