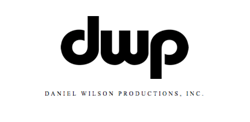 "When reading The Handmaid's Tale in 1985, I realized that this book told a very powerful story and was ahead of its time," said Executive Producer Daniel Wilson.
New York, NY (PRWEB) April 27, 2017
Award-winning producers Daniel Wilson and Fran Sears celebrate the launch of the new 10-part series adaptation of the classic Margaret Atwood novel, The Handmaid's Tale. Wilson, who produced the 1990 feature film version of The Handmaid's Tale, serves as executive producer of the 2017 series along with his business partner, Fran Sears. Set in a dystopian future, The Handmaid's Tale focuses on a woman who is forced to live as a concubine under a fundamentalist theocratic dictatorship. The first three episodes began streaming on Hulu Wednesday, April 26; the subsequent seven episodes will stream on Hulu over the following seven weeks. The Handmaid's Tale is a co-production of Hulu and MGM Television.
The Hulu series, which is generating critical acclaim, stars Elisabeth Moss as Offred, Joseph Fiennes as Commander Fred Waterford, Samira Wiley as Moira, Yvonne Strahovski as Serena Joy, Alexis Bledel as Ofglen, Max Minghella as Nick, Ann Dowd as Aunt Lydia, O-T Fagbenle as Luke, and Madeline Brewer as Janine.
For Daniel Wilson, producing has always been about finding quality, timeless material and then transforming it into memorable film and TV.
"When reading The Handmaid's Tale in 1985, I realized that this book told a very powerful story and was ahead of its time," said Executive Producer Daniel Wilson. "Now it is newly relevant as a continuing series for Hulu and the story of Offred and her journey is resonating strongly with a new generation."
"Having begun my career in the world of traditional broadcast television, developing programming for new streaming services like Hulu is truly liberating," explained Executive Producer Fran Sears. "Not only are these new platforms open to a wider range of material, they also encourage deeper exploration of the subject matter. It's very exciting."
Daniel Wilson Productions (DWP) is currently in development on several high profile projects, including the late Jimmy's Breslin's acclaimed book about Majority Leader Tip O'Neill's engineering of the resignation of President Richard Nixon, How the Good Guys Finally Won; Only You, Dick Daring or How to Write One Television Script and Make 50 Million Dollars, about the television business in "the Mad Men era" and what goes on behind the scenes to get a series produced; and Journey to the Bomb, the story of one man's journey from oblivion to becoming the internationally acclaimed environmental leader of Greenpeace.
DWP is recognized for revolutionizing television. Considered the major architect in developing and producing multiple Emmy award-winning after-school specials, DWP chose timeless themes for these shows, and provided a showcase for young talent, including a 12-year-old Jodie Foster in her first major television role.
Currently, Danny Wilson has plans to bring the following ground-breaking DWP programs to new audiences: Blood and Honor, a five-hour drama and a winner of a Peabody Award that explores the rise of the Hitler Youth movement; Sophisticated Gents, the first television drama that presented the contemporary African-American experience to a wide audience; and Hemingway, a six-hour miniseries based on Hemingway in which Stacey Keach won a Golden Globe for his performance and is based on scholar Carlos Baker's widely acclaimed biography.
####
Media Contact:
Lisa Sherman-Cohen
(347) 539-7382 | lisaatgzandassociates.com