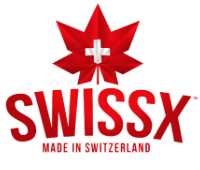 For the Higher Good
Malibu, CA (PRWEB) April 27, 2017
Offering the purest product of its kind, Swissx Labs AG has launched in the United States with an oil many times purer and more potent than the market has seen before. Swissx uses proprietary strains of hemp plants grown in the pure mountain air of Gstaad, Switzerland, as well as a patented chromatography process for extraction, to produce its CBD oil--maximizing its benefits for health and wellness. Learn more at https://swissx.com/.
At Coachella 2017, Swissx made its U.S. debut as the only CBD product allowed to distribute at select VIP parties for celebrities and music executives (free samples were also airlifted by drone onto the main grounds to give to the crowds). In Beverly Hills, Swissx has launched at the high end juice bar Alchemy, and in Malibu at the legendary Vitamin Barn. More Southern California health food stores and juice bars will be announced soon. Because Swissx CBD oil is made only from hemp seed, it is available legally in most states online at Swissx.com.
While most CBD oils are only 10% CDB, Swissx's oil is 57% pure CBD (with organic essential oils, bee pollen and coconut oil). Swissx CBD oil's potency (and lack of any psychoactive compounds) makes it a powerful addition in your wellness routine. CBD of this grade has been used to boost the immune system, fight anxiety and PTSD. Swissx scientists are aiding the National Cancer Institute in its researh into the use of cannabinoids in helping with the side effects of cancer treatments.
Swissx also announced its plan to release a series customized products for different health and wellness benefits over the next six months.
Swissx CBD oils are available to be purchased in 1, 5 and 10 gram containers (5, 25 and 50 servings) at health and wellness stores near you.
Go to https://swissx.com/ to find locations or purchase directly.
For media inquiries contact: Tom Paul Jones 310-383-4991 tompauljones213(at)gmail(dot)com
About Swissx Labs AG:
Swissx Labs AG has developed a patented technique for extracting cannabinoids from hemp seeds, yielding a CBD that is more pure and potent than other CBD extracts anywhere in the World. While most CBD oils contain only 10% cannabinoids, the rest being waxy plant byproducts, Swissx CBD oil is 55% pure CBD and a blend of organically grown essential oils including bee's pollen and coconut that truly enhances the wellness effects of Swissx CBD. Rich in neuro protectants antioxidants immune and nervous system supporting compounds, Swissx is a powerful addition to your daily wellness routine through a patented formula of CBD that genetically multiplies hemp seed extract. The seeds are harvested from an exclusive strain of CBD rich plants in the Swiss alps near Gstaad. Our plants thrive on pure mountain air and water--there are never any pesticides just love For The Higher Good. Learn more at: https://swissx.com/