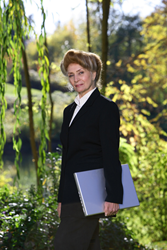 Grants Pass, OR (PRWEB) April 28, 2017
Date aired: April 24h, 2017
Guest: Adetutu Ijose
http://www.foodsthathealdaily.com
http://www.wiredlifesolutions.com
"Computers are everywhere and they're here to stay," said Sharon Kleyne on her nationally syndicated The Sharon Kleyne Hour Power of Water, Global Climate Change and Your Health on Voice America sponsored by Nature's Tears® EyeMist®. So she was thrilled to welcome back a favorite guest who is an expert on the negative effects of the technology that drives our 'on-line' society, Adetutu Ijose.
Adetutu Ijose, author of several books such as The Health Effects of Computer Use on Women, Teenage and Adult Texting Addictions, Eyes, Vision and Computer Use and The Health Effects of Video Games (all published by and available from Jointheirs Publishing) and a health and nutrition consultant for computer users with SOG Consultants Corp, recounted her own painful story about working long hours at her computer wracked with stress due to deadlines, failing concentration, mounting depression and blurred eyesight and dry eyes. She realized, as her health go worse, that the computer energy was speeding up the evaporation on her body's water vapor and drying her eyes out, too. Ijose has said before that she would like people to take a computer-free vacation this summer. "The best way to avoid computer-related health issues," said Ijose, "is to turn it off and walk away from it. The same goes for your I-Phone."
Yet, like Kleyne, Ijose is well aware of the fact that not everyone can simply unplug. Like it or not, computers and the internet have become as necessary to daily life as transportation vehicles and the toothbrush, and Kleyne pointed out that's not all bad. The advantages of computer technology are well documented, but many users are still ignorant about the dangers and drawbacks—most related to health. "When you sit at a computer," Ijose said, "you are looking at light through water (that's how we see light), but the computer energy is actually drying out the moisture around it; it is drawing out the user's moisture, too. The more you evaporate because of your computer and other devices," Ijose continued, "the more develop stress-related behavioral and mental issues."
"The closer you get to blindness, too," said Kleyne, who pointed out that blindness now is out of control everywhere in the world. Kleyne, founder of Bio-Logic Aqua® Research Water Life Science®, pointed out the close connection between the eyes and the brain. "The computer definitely affects the eyes," Kleyne said. "Over evaporation of the eye's water vapor can create emotional anxiety in the brain," Kleyne said, throwing off your equanimity.
Ijose added that "if you are using a computer, you must align your body with a holistic, natural way of life. Anything that happens to us has a holistic solution in nature if we only look for it." Ijose described how her computer is next to a window, which lets in the natural light that stimulates her brain. She is also careful to rehydrate her body and her eyes several times a day. "Water is always nearby," Ijose said. "Also, I blink a lot and take breaks for walks on which my head clears. Often, on walks, I come up with solutions to problems that were stumping me at my desk. Finally, I eat a healthy diet—organic spinach, carrots, kale, beets, collard greens, cage-free eggs and chicken and grass-fed beef and milk."
Kleyne praised the responsibility Ijose takes for her own health and the specific process she follows every day. "We must all become proactive in our exercise and dietary choices," Kleyne said, "and we must learn a lot more about the body's water vapor and how it is affected by daily evaporation."
Kleyne also wants to see major computer companies and businesses that assign a lot of workers to computers to offer health education to their workers.
Ijose concluded by reminding listeners that everyone has just one life and one shot. "Take care of yourself," she said, "because no one else can do it for you."