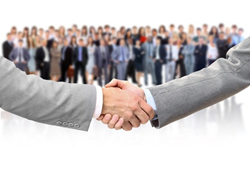 Dawsonville, Georgia (PRWEB) April 29, 2017
Under a partnership with ClickReady Marketing, an Atlanta SEO Company, SparkMixer Enterprises, LLC is using years of experience in web design to implement advanced conversion tracking technology. With the latest tools in paid search ads, the owner of SparkMixer Enterprises, Michael Lawson, is bringing clients the most accurate tools to measure the ROI for every dollar spent in their advertising budget.
Conversion tracking refers to the advanced metrics used to quantify the likelihood of achieving an online conversion. Using statistics like cost per acquisition (CPA) and cost-per-thousand impressions (CPM), Lawson identifies and installs the software a client needs to measure the effectiveness of their digital ad campaign.
Traditionally, Lawson has been involved in web design and publishing services as the Digital Marketing Director at ClickReady Marketing. In the fourth quarter of 2016, Lawson began to take on a new responsibility as Conversion Specialist.
For many years, it was difficult to identify the last point of contact a user had with a website before making a purchase or phone call. Today, Lawson helps identify how often, how likely, and how expensive it is to generate sales through Search Network Ads, using the industry's most advanced click-through tools and custom phone call tracking software. With an array of Javascript codes plugged in across a client's site, SparkMixer helps nearly 100 companies use the power of cutting-edge analytics.
Michael Lawson's experience in the digital marketing industry began more than 30 years ago as a systems analyst at JCPenny. With a degree in Computer Science Engineering from the University of Alabama, Lawson's extensive technical training gives clients a unique and credible perspective into web optimization services.
Within the Atlanta marketing community, SparkMixer and ClickReady Marketing have made waves in the industry since officially beginning their partnership in 2014. Initially, a majority of clients were small and local businesses in the area, but the company has grown in recent years to bring in clients from across the country, including nationally recognized brands from San Francisco, New York, and Chicago.
Despite the team's success in attracting new clients, Lawson still says, "We haven't changed the way we do business. We're just adding more and more tools to streamline our services and provide the highest standard for our clients."
In many ways, Lawson believes the backbone of digital marketing is conversion tracking. Without these tools, it's just too difficult to accurately measure the relationship between search ads and sales.
"For the first time, we can measure the advertising-to-sales ratio without any guesswork," says Lawson. "Sure, this software can be expensive and difficult to use, but it provides our clients with the easiest way to see how each piece of the sales pipeline works together."
For more information about ClickReady Marketing or SparkMixer Enterprises, visit http://clickreadymarketing.com/.