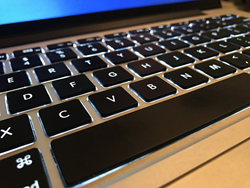 Dynemac is aiming to help more local businesses make the transition from Windows to OSX.
(PRWEB) April 28, 2017
For decades, Windows devices were labeled as "business" computers while Apple products were regarded as "personal" devices. Until very recently, these distinctions shaped the way that businesses made technology purchases. Now that a new wave of millennials are entering the workforce, corporate IT departments are challenging this long-held status quo.
For the generation of employees that grew up with iPads and iPhones, the Apple ecosystem is second-nature. While Windows computers were previously heralded for customization and software compatibility, Apple devices seemed to provide a more accessible OS for younger audiences.
In IT departments across the country, this trend has sparked new conversations about technology in the workplace. "We are seeing a noticeable difference between the tech preferences of our younger employees and older employees," says Jeremy Cavalli, director of the IT department at an Atlanta business. "Ten years ago, the clear option was Windows. Today, there is a growing consensus in the business community that Macs can achieve the same results."
One business in particular is seizing this opportunity to expand its B2B division. Dynemac, a supplier of refurbished Apple products like Macbooks and iMacs, is using this upcoming market trend to expand its commercial operations.
With the hiring of network specialist Lawrence Williams, the company is aiming to help more local businesses make the transition from Windows to OSX. Traditionally, the company has focused on direct user sales, but has been receiving more and more inquiries in recent years about corporate purchasing options.
With special offers on trade-in services, companies can redeem their old devices (whether PC's or Mac's) to receive credit on new or refurbished products. Dynemac has also expressed that their new commercial clients often need on-site technical audits. "In order to meet the computing needs of a growing business, we need to assess their tech operations from the ground up," says Williams.
These on-site technical services include a wide range of network troubleshooting, server maintenance, and hardware repairs and replacement.
In the age-old question of Mac vs PC, it seems that supporters are still as divided as ever, but more companies are beginning to rethink traditional software roles. For more information about Dynemac's B2B commercial offerings, visit their site at https://www.dynemac.com/ or speak with a technician by phone (470) 545-6907.
Press release submitted by Click-Ready Marketing.