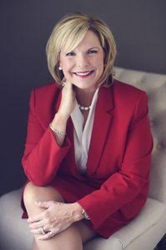 As we enter National Small Business Week celebrated April 30 through May 6, Centric Bank is shattering expectations with a #1 ranking in Pennsylvania for approved SBA 7(a) loans and finishes with strong first quarter 2017 results.
Harrisburg, Pennsylvania (PRWEB) April 28, 2017
Centric Financial Corporation, Inc. ("Centric") (CFCX), the holding company for Centric Bank, reported unaudited results for the first quarter ended March 31, 2017 of $781,000 in net income, a 105% increase over the first quarter 2016. Centric Bank surpassed the half-billion dollar mark in total assets at the end of the first quarter of 2017, a significant milestone in the bank's 10-year history.
"As we enter National Small Business Week celebrated April 30 through May 6, I'm pleased to announce that Centric Bank is shattering expectations with a #1 ranking in Pennsylvania for approved SBA 7(a) loans," says Patricia A. (Patti) Husic, President & CEO. "Our loan originations totaled $62 million as of March 31, as compared to $34 million during the first quarter of 2016, an 80% increase. The universal barrier to growth for small business is access to capital, but Centric Bank fuels the job creators, the entrepreneurs, women business enterprises, startups, and high-potential companies. There are nearly one million small businesses in the state, and we continue to lead and lend with purpose as the financial backbone for many of them."
Total assets were $510 million at March 31, 2017, an increase of $120 million, or 31% for the same period end 2016. Total loans grew $121 million to $448 million, an increase of 37% from the same period for the prior year. Loan growth continued in 2017 as commercial real estate loans increased by $19.1 million.
Total deposits were $429 million at March 31, 2017, an increase of $106 million, or 33% over the same period end 2016. Non-interest bearing deposits are 14% of total deposits and remain a significant component of deposits, a key strategic initiative for the bank.
Gross loan originations for the first quarter 2017 are $61,897,275; they were $34,305,320 for 2016, an 80% increase. SBA 7(a) gross loan generation for the first quarter was $3,493,700, or 16 loans. For 2016, the gross generation was $3,649,000, or 9 loans.
For the three months ending March 31, 2017, total income was $781,000 versus $382,000 for the same quarter 2016, and net interest income increased 41% to $4,559,000 for the same period. Provision for loan losses increased $235,000 over the same period 2016 due to robust loan growth. Asset quality on non-performing assets as a percentage of total assets improved to 0.40% at March 31, 2017, a reduction from 0.48% from December 31, 2016, and a significant improvement over the 0.68% as of March 31, 2016. Earnings per share of $0.12 for the first quarter 2017 declined from the fourth quarter 2016's $0.17 but improved by $0.06 per share from the first quarter 2016. Tangible book value increased to $5.99 per share; an increase of $0.12 per share from year end 2016. The net interest margin for the first quarter 2017 improved by 43 basis points, increasing to 3.95% from 3.52% from the first quarter 2016; and the efficiency ratio improved to 68% from 78% over the same periods respectively.
"Powered by a strong first quarter 2017, Centric Bank is laser-focused on surpassing our growth goals, meeting our customers' business needs, and investing in a brighter tomorrow through economic impact, job creation, and building healthy communities," says Husic.
ABOUT CENTRIC BANK AND CENTRIC FINANCIAL CORPORATION
A three-time Best Places to Work and Top 50 Fastest-Growing Companies for four years, Centric Bank is headquartered in south central Pennsylvania with assets of $510 million and remains the leader in organic loan growth in central Pennsylvania. A locally owned, locally loaned community bank, Centric Bank provides highly competitive and pro-growth financial services to businesses, professionals, individuals, families, and the health care and agricultural industries. With a Five-Star Bauer Financial Rating, Centric Bank, named a Top 100 SBA 7(a) Lender in the United States in 2016, Centric also ranked #1 in approved SBA 7(a) loans in the Commonwealth of Pennsylvania. The bank is a Top 20 Lender for SBA 7(a) Loans in the Philadelphia Region.
Founded in 2007, Pennsylvania-based Centric Bank has financial centers located in Harrisburg, Hershey, Mechanicsburg, and Camp Hill, and loan production offices in Lancaster and suburban Philadelphia. To learn more about Centric Bank, call 717.657.7727 or visit CentricBank.com. Connect with them on Twitter at @CentricBank and Facebook at Centric Bank.
Centric Financial Corporation is traded over the counter (OTC-Pink) with the ticker symbol CFCX.
Cautionary Note Regarding Forward-looking Statements:
This news release may contain forward-looking statements as defined in the Private Securities Litigation Reform Act of 1995. Forward-looking statements are statements that include projections, predictions, expectations, or beliefs about events or results or otherwise are not statements of historical facts. Actual results and trends could differ materially from those set forth in such statements and there can be no assurances that we will be able to continue to successfully execute on our strategic plan. Factors that could cause actual results to differ from those expressed or implied by the forward looking statements include, but are not limited to, the following: changes in current or future market conditions; the effects of competition, development of competing financial products and services; changes in laws and regulations, interest rate movements; changes in credit quality; inability to raise capital, if necessary, under favorable conditions; volatilities in the securities markets; deteriorating economic conditions; and other risks and uncertainties.
###