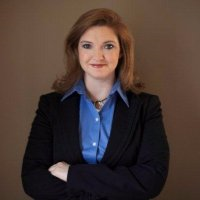 It's exciting to work so closely with such talented, forward-thinking professionals.
(PRWEB) April 29, 2017
ClickReady Marketing is excited to officially welcome Jyl Gryder to the team. With over fifteen years of experience in customer relations, Gryder's skillset will serve a valuable role in managing client projects throughout the entire ClickReady portfolio.
"This is such a great team to be a part of," says Gryder. "I feel like my experiences in business development and marketing give me real insight into the wants and needs of our ClickReady clients." Gryder is known for her "outside the box" marketing ideas with a focus on strategic solutions. Her direct experience in business management allows her to effectively manage client budgeting constraints while keeping an eye on the big-picture.
In her new role with ClickReady Marketing, Gryder participates in every facet of the digital marketing process, from developing new email campaigns to mapping out the online customer journey. With a specialty in brand management, she is uniquely qualified to plan holistic SEO services, SEM strategies, and content marketing campaigns for ClickReady's diverse array of clients.
Before her role as Digital Marketing Director at ClickReady, Gryder worked in marketing for Mill Creek Environmental Services, Soriant Healthcare consultancy, and SleeveCo Inc. Before beginning her career in marketing, she spent nearly a decade in business management for a local organization.
Ironically, Jyl Gryder started off as a client of ClickReady Marketing. While working with another company, Gryder first hired ClickReady to develop a digital marketing strategy of her own. After a years of working with them, she realized that her mix of technical and interpersonal skills was the perfect fit for a digital marketing agency and decided to join the team. With her move from former client to current coworker, Gryder possesses a unique ability to manage business contacts and provide superior customer satisfaction.
"What I love about this job is the variability," says Gryder. "No two days are the same and every client is different. It's also really exciting getting to work so closely with such talented, forward-thinking professionals."
ClickReady Marketing is an Atlanta-based web marketing firm specializing in SEO, SEM, pay-per-click management, social media marketing, and web development. Offering affordable marketing plans for small- to medium-sized businesses in the Metro Atlanta area, ClickReady has developed a reputation as one of the leading names in Atlanta SEO & digital marketing services.
For more information on Jyl Gryder or to find out more about the digital marketing services offered by ClickReady Marketing, contact 404-923-0015 or visit http://www.ClickReadyMarketing.com.