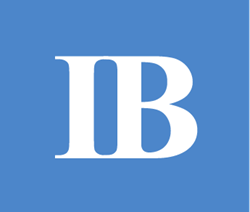 Seattle, Washington (PRWEB) April 28, 2017
As part of the launch of the firm's v.1.1 of the firm's Customer Relationship Management (CRM) software built especially for investment bankers and M&A advisors, InvestmentBank.com is happy to announce a significant discount to its typical recurring sales price of the company's software which includes CRM, marketing automation, deal process management, task management and reporting/analytics.
"We are pleased to release several new modules into this first build of the system that are custom tailored to dealmakers," says Carl Christensen of Deal Capital Partners, LLC (the parent company that owns InvestmentBank.com and Crowdfund.co). "We are confident experienced dealmakers, including investment bankers, business brokers, M&A advisors, private equity groups, hedge funds and managers of family offices alike will benefit from using our advanced deal-tracking and deal management tools."
While the company is offering discounts to its core CRM and deal management product, the firm is anxiously awaiting the completed development of v.2 which includes greater direct access to dealflow through the firm's custom deal portal. "The deal portal will be a game changer in how deals are both sourced and closed," says Christensen. "We will be providing a confidential way of showcasing some of the most compelling deals through a proprietary and secure deal portal."
About Deal Capital Partners, LLC
Deal Capital Partners combines software and services under one roof. As a growing fintech platform, InvestmentBank.com provides both systems for deal management but also direct access to experienced dealmakers able to produce actionable results on transactions in nearly any industry sector including real estate, software & technology, energy, financial services, business services and consumer goods.