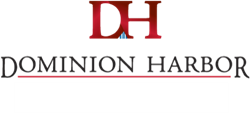 Dallas, Texas, USA and Tygelsjö, Sweden (PRWEB) May 03, 2017
Dominion Harbor Enterprises (DHE) has partnered with Parallel North IP (PNIP), the leading patent monetization firm in Europe, to expand the licensing opportunities of the Kodak portfolio into the European market. Dominion's Monument Peak Ventures (MPV), a wholly owned subsidiary, owns the portfolio.
MPV acquired the portfolio from Intellectual Ventures (IV) this past February and has developed a comprehensive global plan to commercialize the innovations covered by these patents. "We have an expanding global network of strategic affiliates and licensees, and are pleased to now be working with Parallel North IP as our exclusive licensing agent in Europe. We truly believe this partnership will benefit European companies by providing them access to this and other unique opportunities" said David Pridham, co-founder and CEO of Dominion Harbor.
The Kodak portfolio has over 1,000 patent and application families with global coverage across crucial jurisdictions including United States, Germany, UK, France, China, Japan, amongst many others. The patents cover a massive range of imaging technologies dealing with image manipulation, online image management, and camera hardware technologies. The portfolio has previously been licensed to global leaders in digital imaging, including smartphone makers, online image storage providers, and more recently, drone and autonomous vehicle makers.
"The Kodak patents generate remarkable value to companies in Europe as it is indeed a live and breathing portfolio providing global coverage to a vast spectrum of technologies related to imaging" said Anders Arvidsson, CEO of Parallel North IP. He continued, "We are extremely pleased to join forces with DHE and MPV; they have a very successful licensing track record in the US, and with our European expertise, we are positive we'll generate additional returns for all parties".
About Dominion Harbor Enterprises and Monument Peak Ventures:
Dominion Harbor Enterprises is one of the world's premiere intellectual property transaction and advisory firms, with close to $1 billion in revenues generated for clients. It provides its clients with unmatched transactional expertise, a full spectrum of IP transaction and advisory services, and unrivaled access to highly targeted and credentialed licensees. DHE maintains its industry leadership with its IPedia patent intelligence solution and IPWire.com – The Patent Expert's Resource.
Monument Peak Ventures (MPV) is a wholly owned subsidiary of Dominion Harbor Enterprises, and owner of the pioneering digital imaging patent families that were originally assigned to the iconic Eastman Kodak Company.
For more information, please contact: info@dominionharbor.com
About Parallel North IP:
Parallel North IP (PNIP) is a European Intellectual Property consulting firm providing customized services for clients to leverage the commercial value of their patents. The company is recognized as the leading patent monetization firm in Europe as well as one of the top patent valuation firms worldwide according to AI Global Media and Forbes Ranking. PNIP has a successful performance history in handling portfolios for a vast number of entities ranging from Fortune 500 companies to individual inventors.
For more information, please contact: info@parallelnorthip.com