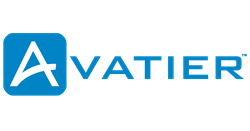 At Avatier we believe that nothing we do is more important than hiring and developing great people. -Nelson Cicchitto, CEO of Avatier
Pleasanton, CA (PRWEB) May 02, 2017
Avatier today announced participation at Apttus Accelerate 2017, Apttus' industry leading Quote-to-Cash conference to be held May 2-4 in San Francisco at Pier 48.
The annual Apttus Accelerate conference brings together professionals in Sales, Legal, Finance and Operations for the premier industry event dedicated to customer success and product innovation in quote-to-cash solutions including configure price quote (CPQ), contract management, and revenue management.
The panel titled: Top Growth CEOs Share How They Hire will feature Nelson Cicchitto, Founder and CEO of Avatier, Jon Miller, Founder and CEO of Engagio, Elay Cohen, Founder and CEO of Saleshood.
"At Avatier we believe that nothing we do is more important than hiring and developing great people. The entire process of recruiting, interviewing, and hiring are a comfortable and fun experience. We continually invest in the success and growth of our team," said Nelson Cicchitto, CEO of Avatier.
Apttus Benefits and Registration
If you're interested in learning more, registration for Accelerate 2017 is available immediately. Attendees can join the conversation with Apttus on Twitter using the hashtag #AccelerateQTC. For more information visit: http://www.apttus.com/accelerate.

Gain insights for optimization of the complete end-to-end quote-to-cash process
Meet with industry leaders, experts and peers to learn how to increase sales effectiveness, drive revenues and reduce costs
Get hands-on training designed to increase success and deliver results for both new and advanced users
Additional Resources

About Apttus
Apttus, the category-defining Quote-to-Cash and Contract Lifecycle Management technology company, drives the vital business process between a buyer's interest and the realization of revenue. Utilizing a patented combination of SaaS-based applications, the Apttus Intelligent Cloud maximizes revenue and business outcomes for companies of all sizes, including 100 of the Fortune 500. Enhanced by Machine Learning and Max, an Intelligent Agent, Apttus applications include Configure Price Quote (CPQ), E-Commerce, Contract Management, Incentives Management, Renewals, Billing and Order Management. The Apttus Intelligent Cloud is powered by the world's most trusted cloud platforms, including Salesforce and Microsoft Azure. Apttus is based in San Mateo, California, with additional offices located across the globe. For more information visit: apttus.com.
About Avatier
Avatier was established in 1997, and has built a reputation for highly secured and easy to use information management and access governance products. The focus is creating robust products that serve our users' needs, feature a fast installation time, and a user-friendly interface with an easy to learn point-and-click GUI. Products are available individually or bundled together in our signature Avatier Identity Management Solution (AIMS). Our software meets our customers' current business needs while still being flexible enough to expand and account for future growth.
With over seven million licenses sold globally, Avatier continues to provide cutting-edge upgrades to our identity management software. These upgrades facilitate and optimize corporate jurisdiction visibility while simultaneously reducing operational costs and mitigating all forms of internal and external risks.
Avatier's main headquarters are located in the San Francisco Bay area, with satellite offices operating in NYC, Washington D.C., Dallas, Chicago, London, Dublin, Sydney, Singapore, and Munich.
For more information about Avatier, please visit https://www.avatier.com.