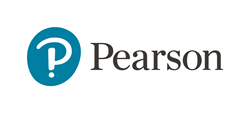 WASHINGTON, DC (PRWEB) May 09, 2017
Today, Pearson announced a partnership with the University of Hawaii (UH) System, to reduce the cost of course materials for students across the state. This is the 40th Direct Digital Access (DDA) partnership Pearson has signed in 2017. Through the UH System's Interactive Digital Access Program (IDAP), faculty across 10 colleges and universities will have the option to provide students with streamlined access to Pearson's digital learning materials from campus bookstores by the first day of class.
The UH System piloted its IDAP initiative in Fall 2016 and Spring 2017. The full launch with Pearson will begin in Summer 2017 and Fall 2017.
Since 2016, 190 colleges and universities have partnered with Pearson to implement the Digital Direct Access model. Pearson's DDA model enables institutions to deliver high-quality digital course materials, including eBooks, MyLab™ and Mastering™, and REVEL™, to students on or before the first day of class at a savings of up to 60 percent. Educators also gain valuable insights into students' learning activity through data access, enabling them to continuously track and assess students' progress.
"We launched the IDAP initiative, based on several studies that indicate the lack of access to course materials negatively impacts student academic performance in the classroom. Our IDAP initiative, in partnership with Pearson and other leading educational content providers, is designed to improve outcomes for our students by providing them equitable, easy access to essential course materials they need to succeed," said Tricia Ejima, director, University of Hawaii Bookstore System.
"Our strategic partnership with the UH System leverages Pearson's innovative DDA model to improve access, achievement and affordability in higher education, enabling many more learners to remain on track for completing their academic goals. In addition, DDA makes it easier for instructors to access and analyze data on students' performance, and intervene when needed to ensure they are on the path to success," said Tom Malek, senior vice president of partnerships at Pearson.
The Digital Direct Access model is part of Pearson's ongoing commitment to making college more accessible and more affordable for students, through the use of effective immersive digital learning content and technologies that are designed to help educators increase engagement and produce measurable outcomes for learners.
In addition, Pearson recently announced a partnership with IBM Watson to create virtual college tutors, making digital learning easier and more engaging.
###
About Pearson
Pearson is the world's learning company, with expertise in educational courseware and assessment, and a range of teaching and learning services powered by technology. Our mission is to help people make progress through access to better learning. We believe that learning opens up opportunities, creating fulfilling careers and better lives. For more, visit http://www.pearson.com.
About the University of Hawaii System
Founded in 1907, the University of Hawaii System includes 3 universities, 7 community colleges and community-based learning centers across Hawaiʻi. As the state's public system of higher education, UH offers opportunities as unique and diverse as our island home. For more information, visit http://www.hawaii.edu/.