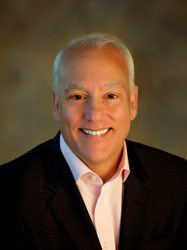 No matter what stage of the caregiving journey you are on, our experts will help you understand and navigate the issues ahead. This is a great opportunity to discuss important issues in a relaxed, supportive atmosphere that is not crisis driven.
Huntersville, NC 28078 (PRWEB) June 06, 2017
Next January 13, a cruise will depart to the Caribbean from Ft. Lauderdale that will provide an opportunity for caregivers of all types to gain knowledge, create new friendships, and deepen relationships with other family members and older loved ones.
Anthony Cirillo, FACHE, will host the Caregiver Smile Cruise. He is a health and aging expert, an executive board member of the Dementia Action Alliance and president of The Aging Experience. He is also a former caregiver to his mom who passed last year at 94. A professional speaker, he fell into a mission for elders when he started entertaining in long-term care. He is passionate about older folks and helping people prepare for aging sooner in life so that they can "rock it" in their older years.
"If you are an experienced family caregiver, a new caregiver, or someone just noticing that a loved one might start needing extra care, our experts will help you understand and navigate the issues ahead," says Cirillo. He adds "this is a great opportunity to discuss important issues in a relaxed, supportive atmosphere that is not crisis driven."
Kathy Shoaf, RN, an Accessible Travel Advocate and owner of Elite Cruises and Vacations, LLC is Anthony's co-host. "Anthony has assembled a great faculty who will cover important topics across the aging continuum. Any caregiver, not just dementia caregivers, will benefit. Everyone will learn something about how to prepare for their own aging too. And it provides a great setting for families to get together, have fun and discuss important issues."
There are 66 million family caregivers in the U.S. alone. Seventy-percent are women; 25 percent are Millennials. Six out of ten caregivers are in the workforce and forty percent of caregivers report some type of mental exhaustion or depression. Chances are you know someone who can benefit from this cruise.
People can help by starting a funding campaign for a deserving individual or couple. Hospitals and other health providers can honor caregivers too through events that culminate in a heroic caregiver being awarded a cruise. Interested sponsors can contact Anthony about opportunities to support caregivers as well at 704-992-6005 or ac(at)theagingexperience(dot)com
Robert Bowles, retired pharmacist turned dementia advocate, he was diagnosed with Lewy Body Dementia six years ago.
Tara C. Bradley, MACP, a Geriatric Care Manager and Consultant at Bradley Consulting, LLC.
Walter Coffey, MPA, MA, MCM, CAE, Eden Educator, Gerontologist and the President & CEO of LeadingAge Georgia, the Georgia Institute on Aging and the Center for Positive Aging.
Michael Seibert, CLU®,ChFC,CAP®,LUTCF, Senior Partner at 1847Financial and a Wealth Building Cornerstones National Trainer.
G. David Sprowl, MPA, Eden Educator and the Executive Director of Lutheran Towers, a 203 unit high-rise affordable housing community located in the heart of Midtown Atlanta.
Wendy Witt, JD, the founder of a Million Families.org, a charitable enterprise focused on helping families with estate planning.
A complete list of educational sessions can be found at: http://www.theagingexperience.com/caregivercruise/educationsessions/
The cruise will travel to Half Moon Cay, the Bahamas; Grand Turk, Turks and Caicos Islands; Amber Cove, Dominican Republic; Bonaire, Netherlands; Curacao, Netherlands and Oranjestad, Aruba.
Book your cruise through Kathy Shoaf who can be reached at 219-608-2002 or by email at kathy.shoaf(at)cruiseplanners(dot)com. Complete cruise information can be found at http://www.theagingexperience.com/caregivercruise.