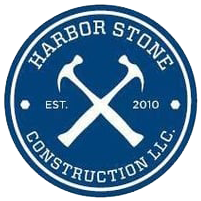 Our new website will allow potential customers to see jobs that have been completed, read customers reviews, and learn about everything Harbor Stone has to offer in order to renovate and/or create their dream projects
(PRWEB) June 30, 2017
Harbor Stone Construction Company, LLC, is pleased to announce the launch of http://www.HarborStoneCC.com – the new, mobile friendly website to better serve their customers. The new Harbor Stone Construction website is mobile-friendly and offers ease of access to everyone, from commercial to residential clients, and highlights a portfolio of completed projects, the full scope of the company's services, and up-to-the-minute customer reviews.
Located in Chester County, Pennsylvania, Harbor Stone Construction Company, LLC is a privately owned and operated business that provides exceptional commercial and residential construction projects with outstanding quality, performance, expertise, and customer service. Regardless of the project's size, from demolition to additions, renovations to hardscaping, plumbing and electrical, as well as doors, floors, decks, painting, and more, the team at Harbor Stone Construction Company, LLC strives for excellence with on time, on budget services that exceed expectations.
Founded in 2010 by John Rozich, Harbor Stone Construction Company, LLC is grounded in the mission to provide commercial and residential services that exceed the accepted industry standard and result in unmatched customer satisfaction. With more than 20 years' experience in the commercial construction industry, Rozich founded Harbor Stone on a strong foundation with the knowledge and expertise to handle any construction project, commercial or residential. He established the company on his own personal work ethic – based on morals, commitment, and integrity – and on that foundation, grew it successfully with the promise of innovation, premium quality, and absolute customer satisfaction.
"We are very excited to launch our new website. With the continued growth of social media and advanced technology, we needed to get on the fast track and be easily accessible to everyone, everywhere. Our new website will allow potential customers to see jobs that have been completed, read customers reviews, and learn about everything Harbor Stone has to offer in order to renovate and/or create their dream projects.
With our new technological capabilities, customers, both existing and new, will be able to reach out to Harbor Stone through the website. You will be able to reach us via email and of course by phone directly. Harbor Stone is keeping pace with the times and adding creativity in the world of social media and technology." - John Rozich, Owner, Harbor Stone Construction Company.
At Harbor Stone Construction, the goal is to build a trusted, respected reputation with on time and on budget project that meet and exceed customer expectations. The new mobile friendly website allows current and potential customers the opportunity to view their services, explore their portfolio, read and write reviews, and reach Harbor Stone easily anytime, from anywhere.
Visit Harbor Stone Construction at http://www.harborstoneCC.com today to learn more about the company and to get a commercial or residential construction projected started.
Bio: Founded by John Rozich, in 2010, Harbor Stone Construction Company, LLC, is family owned and operated and delivers more than 20 years of extensive general contracting experience. Built upon traditional values – trust, commitment, and integrity – Harbor Stone Construction Company promises and delivers superior workmanship, stringent compliance, quality control, and an unparalleled work ethic on each and every project, large or small, residential or commercial.