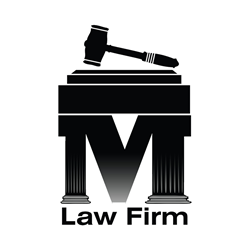 We are truly humbled and inspired to be litigating this matter.
New York, NY (PRWEB) June 09, 2017
New York-based personal injury law firm, Munawar & Andrews-Santillo, has been recruited across state lines to litigate a multi-million dollar lawsuit against the internationally known energy drink company, Red Bull, in Savannah, Georgia. The firm, along with local Georgia attorney Charles J. Bowen of The Bowen Law Group, filed a complaint on behalf of the deceased William Jacob Wade's estate, as well as Mr. Wade's surviving mother, Ann Edenfield Lemley.
The crux of the complaint alleges that the energy drink put out by Red Bull causes health risks that the company was obliged to warn customers of but failed to do so. The undisclosed dangers to consumers of Red Bull – which include increases in hypertension and cardiovascular issues – are so serious that they can result in an individual's death, the complaint alleges. In the case of Mr. Wade, it is alleged that his consumption of Red Bull caused him to suffer aortic dissection, hypertension, and other cardiovascular problems, ultimately resulting in his death on August 8, 2014. As Red Bull allegedly knew or should have known of these dangers and failed to warn its consumers, the complaint seeks to hold the company responsible for Mr. Wade's demise.
"First, we would like to thank Mrs. Lemley for entrusting our firm to fight for justice for her and her deceased son," said Ashley Andrews-Santillo, Partner at Munawar & Andrews-Santillo LLP. "We are truly humbled and inspired to be litigating this matter. Of course, no amount of money could ever replace Mrs. Lemley's son, but perhaps this lawsuit will also help deter companies from selling dangerous products without warning customers in the future. Hopefully, when all is said and done, we will be able to show the world how valuable it is to have an experienced advocate by your side."
"If you or a loved one has suffered an injury, medical condition, or worse, as a result of an accident or the actions of another in New York, you should contact a New York personal injury lawyer today at 212.400.4000 to receive information about the your rights under the law and how to pursue claims for the compensation you deserve."
About Munawar & Andrews-Santillo, LLP
http://www.mlawfirm.com
http://www.mlawfirm.com/personal_injury_law.html
http://www.mlawfirm.com/wrongful_death_law.html
https://www.facebook.com/mlawfirm/
Munawar & Andrews-Santillo, LLP ("MLawfirm") is a Personal Injury Law Firm in New York City. Our team of highly qualified and skilled attorneys handles and represents clients in a wide range of legal areas including: Car/Auto Accidents, Bike Accidents, Truck Accidents, Construction Accidents, Workers Compensation, Medical Malpractice and No-Fault Collection/Litigation/Arbitration or Accidents. If you need legal help feel free to contact our attorneys. We are available 24 hours a day, 7 days a week, 365 days a year to our clients. Because Insurance companies have their attorneys, adjusters and representatives well trained to defend, delay and frustrate your right to recover full and adequate compensation and damages. One of our greatest strengths is that we are Trial Lawyers. That means we prepare client's case as if it is going to court and we use tireless effort to secure the best possible results for them. At Munawar & Andrews-Santillo LLP, a preeminent New York law firms, no case is too large or too small. Our attorneys treat all clients with the respect and dignity they deserve. Our law firm and attorneys work hard to deliver the very best results to all of our clients. Do you have a legal issue? Do not hesitate to call for free consultation at (212)-400-4000.
"Lawyer Advertising"
"Prior results do not guarantee a similar outcome."
"Content of the press release is not intended to provide legal or other advice or to create an attorney-client relationship."
Court: United States District Court for the Southern District of Georgia Savannah Division
Civil Action File No. 4:17-cv-0033-LGW-GRS