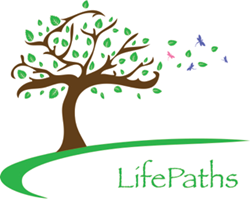 Ken Caryl, CO (PRWEB) June 19, 2017
LifePaths Counseling Center is pleased to announce that they have moved to a new location in Littleton/Ken Caryl, a suburb of Denver, Colorado. This new office is located at 6901 S. Pierce St., Suite 350, Littleton, CO, 80128.
LifePaths is now able to offer three counseling rooms at this new location. This is in addition to LifePaths' existing location in the DTC/Centennial area. These locations allow LifePaths Counseling Center staff to support people across the entire south Denver Metro area.
LifePaths counselors at this location specialize in postpartum depression and anxiety, relationship issues, self-esteem, and healing from trauma. Along with offering individual and couples counseling to help with these issues, they also offer therapy groups and workshops. Their counselors hope that by providing education and support in various ways, they can get help to as many people as possible. LifePaths is also now offering an alternative form of therapy they call Walking the Talk Therapy©. This is offered at both locations. See their website for details.
You can find more information about this location and what we offer at https://www.lifepathscounseling.com/locations/.
LifePaths Counseling Center is a full service counseling center providing individual, couples and family counseling to people of all ages. LifePaths also provides Executive Coaching services and workshops on various topics. The staff at LifePaths take pride in their high standards in continuing education, ethics, and caring attention to the needs of their clients. LifePaths has two Denver metro area locations in Colorado in the Littleton/Ken Caryl area and another in the DTC/Centennial area. You can find out more about LifePaths Counseling Center at https://www.lifepathscounseling.com.