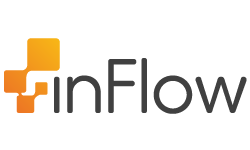 I love that there is a perpetual inventory of each stocked item and I can run a simple report that can help me find discrepancies
Melbourne, Florida (PRWEB) June 21, 2017
Founded in 2009, Reflections by OB/GYN is a full service OB/GYN office based in Suntree/Viera area. It offers women's health services including Bio-identical Hormone Therapy (BHRT), and handles the most natural methods in pregnancy, surgery, annual exams and adolescent care.
Each stage of a woman's life brings changes. For some, these changes may bring challenges. For others, they bring opportunities.
At Reflections OB/GYN, they know every woman is unique, with particular needs, concerns and responses to the changes that occur over time. With respect and understanding of each unique needs, they provide professional, yet personal healthcare for all of life's stages. They believe in a holistic approach to overall care where prevention and wellness is their primary focus, in addition to any acute or chronic health concerns. They are also the only medical practice in Brevard County to provide Mona Lisa Touch Laser Therapy for vaginal health issues that include vaginal dryness and painful intercourse.
They had encountered many problems with inventory control, and inFlow made it so much easier and faster to track purchases and sales.
"I love that there is a perpetual inventory of each stocked item and I can run a simple report that can help me find discrepancies," said Christian Maldonado, Practice Manager of Reflections OB/GYN.
Reflections OB/GYN provides outstanding personalized healthcare and inFlow has helped them maintain that standard.
About Reflections OB/GYN
At Reflections OB/GYN, We See You Through Life.
Reflections OB/GYN provides personalized care while placing a focus on education and counseling. We provide a full range of obstetrical and gynecologic services from well care to advanced, minimally invasive surgeries. With world-class practices, continuing education, and an ocean of resources, we go beyond the physical to ensure patients make informed medical choices for a healthy, fulfilled future.
For more information about us or our Mona Lisa Touch Laser Therapy, please contact:
Christian Maldonado
reflect1715(at)gmail.com
3216108955
Reflections OB/GYN
http://www.reflectionsobgyn.com
About Archon Systems
Archon Systems creates software to help small businesses.
Its flagship product, inFlow Inventory makes it easy for business owners to use powerful inventory software to help grow their business.
In addition to keeping track of inventory, inFlow generates reports, purchase and sales orders, quotes, invoices and shipping documents to help keep business owners professional, knowledgeable and productive.
You can learn more about inFlow Inventory at http://www.inflowinventory.com.