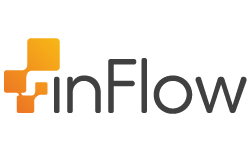 Less time spent on the tedious stock control tasks means that we can dedicate more time and energy on providing the customer with an ever-improving experience. inFlow has been a great tool in achieving that goal
Southampton, UK (PRWEB) July 05, 2017
He-Man Dual Controls Ltd is a UK-based company with over 80 years of experience. They design, manufacture, and install Dual Controls in vehicles of all makes and models for driving schools, driving experiences, specialist training, and other applications. They create up-to-date Dual Controls for left and right hand drive vehicles, and have supplied products both within the UK and abroad.
inFlow has helped speed up their purchase process, which means less down time in the production line. In addition, there's less inventory waste, and easier access to records, historical data on purchases and work orders. He-Man is constantly looking to improve the way they do business.
"Less time spent on the tedious stock control tasks means that we can dedicate more time and energy on providing the customer with an ever-improving experience. inFlow has been a great tool in achieving that goal," said Andrea De Stefano, Design Engineer at He-Man Dual Controls Ltd.
About He-Man Dual Controls Ltd
He-Man Dual Controls Ltd have been designing and manufacturing Dual Controls to all major motor manufacturers since 1931. Our flagship product, He-Man Dual Controls, is the preferred Dual Control system in the UK. In addition to design and manufacturing Dual Controls, we also provide installation services across the UK, technical support, and a range of other products and services aimed to provide quality, safety and value to driving instructors everywhere.
For more information, contact:
Andrea De Stefano
andreadestefano(at)he-mandualcontrols.co(dot)uk
+442380226952
http://www.he-mandualcontrols.co.uk
About Archon Systems Inc.
Archon Systems creates software to help small businesses.
Their flagship product, inFlow Inventory makes it easy for business owners to use powerful inventory software to help grow their business.
In addition to keeping track of inventory, inFlow creates reports, purchase and sales orders, quotes, invoices and shipping documents to help keep business owners professional, knowledgeable and productive.
You can learn more about inFlow Inventory at http://www.inflowinventory.com