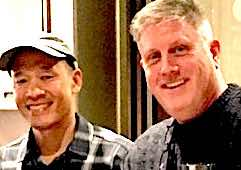 "We'll show you how you can up your agile game and produce better software by more fully integrating testing into the process."
San Francisco, CA (PRWEB) May 25, 2017
Software development teams are increasingly moving from the waterfall to the agile process as they attempt to produce more and better software within shorter time frames. But that movement hasn't been without significant pain points. In the rush to get product out the door on time that meets customer expectations, testing is often given short shrift--to the detriment of the "finished" product.
Customer complaints about software that does not work as advertised don't need to be part of the process and nor do risks that pop up at the last minute to delay the release, say agile experts Philip Lew and Moss Drake. The two will team up for a half-day tutorial, Agile Risk Management, at Techwell's Better Software West in Las Vegas on June 5.
Lew is founder and CEO of XBOSoft, an industry leader in software testing and quality assurance consulting. Drake is a supervisor and software developer for Dental Management Co. In their second co-presentation in the last year, their half-day workshop will focus on ironing the kinks out of the agile process with a focus on identifying and reducing risk and uncertainty.
"Many agile teams with members new to the process don't understand that the continuous testing required by agile needs to be planned out ahead of time and then fine-tuned during the development process. In doing so, uncertainty and risk can be effectively reduced and in many cases eliminated," Lew said. "With the right process, practices and mindset in place, teams can check their progress as they sprint and learn to anticipate problems before they occur."
The four-hour tutorial will be at Caesar's Palace, home to Better Software West. Lew and Drake have developed a series of hands-on, team-oriented activities to demonstrate how to anticipate bumps in the road and how to stay "agile" while inserting risk checks throughout the process in a lightweight fashion. "We'll show you how you can up your agile game and produce better software by more fully integrating testing into the process," Lew said.
Lew will also be presenting two other sessions during the conference, both mobile-themed. He'll speak on Improving the Mobile UX on June 6, and Mobile Testing: Challenges and Solutions is slated for June 7.
Both Lew and Drake are active in the worldwide testing community and have been key volunteers for the Pacific Northwest Software Quality Conference, an annual conference held in October in Portland, OR.