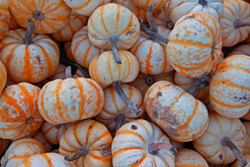 We hope to see you there!
Soquel, California (PRWEB) May 24, 2017
If you are thinking of a visit to San Francisco, fall is a great time to visit. If you are interested in business architecture, October is the perfect time to visit.
Business Architecture Associates is pleased to offer 5 days of training courses, available to the public as an à la carte offering for individuals, as a 4-½ day package for individuals, and as 4-½ day corporate package for up to 3 employees with the option to add additional attendees. Training will be held in San Francisco's Financial District on October 9–13, 2017.
This 1-week series of courses provides a complete cross-section of training, with offerings for those with little or no experience as well as those with experience who are seeking to expand and formalize their skillsets.
A half-day Practicing Business Architecture session on Day 5 will offer attendees a unique opportunity to exercise what they learned in a live setting. Attendees will bring in business architecture scenarios, mapping requests and solution-oriented challenges, and the instructors will work through the topics, creating a real-time learning experience. Don't miss this unique opportunity from experts in the field.
All BAA courseware is founded on best practices and punctuated with real life experience. Course materials are based on the formal framework and best practices outlined in "A Guide to the Business Architecture Body of Knowledge®" (BIZBOK® Guide). BAA is a Guild Accredited Training Partner® (GATP™) and together these courses provide a strong foundation for preparing business architects to sit for the Certified Business Architect (CBA)® exam. Both of our partners, William Ulrich and Whynde Kuehn, will be instructing the course series.
William is a strategic planning consultant, mentor, and accomplished author. He has consulted to and continues to advise large corporations and government agencies on business and IT transformation. As Business Architecture Guild cofounder and leader in the international standards community, William has played a key role in formalizing the discipline and practice of business architecture worldwide.
Whynde is a leading consultant in business architecture and business transformation and has led large-scale business transformation efforts at major corporations. She is a long-time business architecture practitioner and practice leader and has developed and delivered comprehensive business architecture training programs for clients and the public. She is a Business Architecture Guild cofounder and serves as chair of the Guild editorial board.