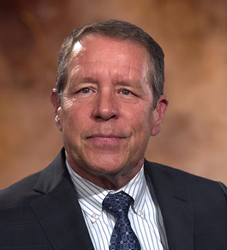 New Port Richey, FL (PRWEB) June 06, 2017
The Tampa Bay law firm of Carlson, Meissner, Hart & Hayslett, P.A. is pleased to announce Board Certified workers' compensation attorney Matthew B. Wheeley has joined its team.
A Florida native, Wheeley was born in Haines City and grew up in Clearwater. He received his Bachelor's Degree from the University of South Florida and completed his Juris Doctorate at the University of Florida. Prior to this new position, Wheeley worked for Barbas, Nunez, Koenig & Wheeley, the State Attorney's Office in the Sixth Judicial Circuit and the law firm of Morgan & Morgan. In addition, Wheeley was an adjunct professor at St. Petersburg Junior College. He currently practices in the areas of Social Security disability, workers' compensation and personal injury law.
"We are thrilled to welcome attorney Matthew Wheeley to our firm," said Paul A. Meissner, Jr., co-founder of Carlson, Meissner, Hart & Hayslett, P.A. "We admire his work and are confident he will help us continue to bring justice to our clients."
Wheeley is Florida Bar Board Certified in workers' compensation. He is also a member of The Florida Bar, Florida Workers' Advocates and the United States Supreme Court. He has previously been recognized as one of the Best Lawyers in America (2008-2009) and as a Florida Super Lawyer (2009). He and his wife Dianna currently live in Tampa with their two dogs. They have three grown children.
Since 1971, Carlson, Meissner, Hart & Hayslett has served clients in cases involving personal injuries and accidents, criminal defense, DUI defense, workers' compensation, social security, disability, family law and immigration. The firm serves clients in multiple offices throughout the Tampa Bay area, and believes in every person's right to strong, fair and honest legal representation. For a free initial consultation and case review, please call (877) 728-9653 or visit CarlsonMeissner.com