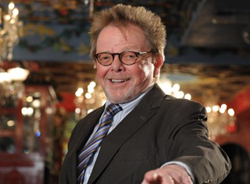 Los Angeles, CA (PRWEB) June 07, 2017
Legendary songwriter Paul Williams, who has written a masterpiece of popular songs over the last 40 years including "We've Only Just Begun", "An Old Fashioned Love Song", and "You Give a Little Love", credits men's fashion designer Jimmy Au for his enduring iconic style.
According to Williams, ""There was a time when I dressed like a kid wearing one of his fathers suits, too big and not cut down to fit him. Those days are behind me thanks to Jimmy Au. For years now, I've enjoyed the great selection of designer suits and jackets, shirts and ties, cut to fit those of us a bit smaller in stature."
Jimmy Au, owner of the famed Jimmy Au's For Men 5'8" and Under men's clothing store in Sherman Oaks, California, has been a pioneer in creating men's fashion for shorter men for over 3 decades.
"We love working with Paul Williams" said Alan Au, Jimmy's son and partner in the store. "He is a music icon that brings a unique spirit to both his songs and his clothes"
Jimmy Au's 5'8 & Under Inc. is located on 14755 Ventura Blvd, Sherman Oaks, CA 91403. Their number is (818) 783-8308. Visit their website for more details: http://www.jimmyaus.com/