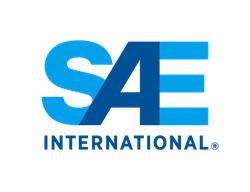 Established in 2008, the John Johnson Award for Outstanding Research in Diesel Engines recognizes outstanding accomplishments and leadership in the area of diesel engines
WARRENDALE, Pa. (PRWEB) May 25, 2017
SAE International's John Johnson Award for Outstanding Research in Diesel engines has been presented to a team of researchers for their work on the paper, 2016-01-0861: Experimental and Numerical Analyses of Liquid and Spray Penetration Under Heavy-Duty Diesel Engine Conditions.
Authors of the winning paper include:

Noud Maes (Lead Author), Eindhoven University of Technology
Bart Somers, Eindhoven University of Technology;
Tommaso Lucchini, Politecnoco di Milano
Gianluca D'Errico, Politecnoco di Milano
Gilles Hardy of FPT Industrial.
The award was presented during the Awards Ceremony at the WCX 17: SAE World Congress Experience in Detroit. Maes, Somers and Lucchini were onsite to receive the award.
Established in 2008, the John Johnson Award for Outstanding Research in Diesel Engines recognizes outstanding accomplishments and leadership in the area of diesel engines. Two awards are given each year, one for best paper and the other for outstanding leadership in research and development in the field of diesel engines through singular accomplishment or lifetime achievement.
The winning paper must be published in SAE International Engines or Fuel & Lubricants Journals and must address research advancements in diesel engines regarding efficiency and low emissions achieved by innovative experimental and modeling research of the engine, fuel and/or after treatment systems.
The award is funded through generous contributions from Dr. John H. Johnson, his colleagues and former students. Dr. Johnson is a Presidential Professor with the Department of Mechanical-Engineering Mechanics at Michigan Technological University and he is a fellow of SAE International and the American Society of Mechanical Engineers. He is a renowned expert in the field of diesel engines.
SAE International is a global association committed to being the ultimate knowledge source for the engineering profession. By uniting over 127,000 engineers and technical experts, we drive knowledge and expertise across a broad spectrum of industries. We act on two priorities: encouraging a lifetime of learning for mobility engineering professionals and setting the standards for industry engineering. We strive for a better world through the work of our philanthropic SAE Foundation, including programs like A World in Motion® and the Collegiate Design Series™.