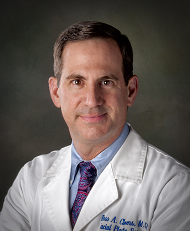 Melbourne,FL (PRWEB) May 25, 2017
Ross Clevens, MD, FACS, Amy Ortega, MD and the team at Clevens Face and Body Specialists are excited to announce the date for their 2017 Patient Appreciation Event. The annual celebration is open to the public and will be held on Thursday, June 15th, from 6 to 8 p.m. at the team's Melbourne office in the Eau Gallie Arts District located at 707 W Eau Gallie Blvd. This year's free event features wine and bites, live music, specials and the opportunity to learn more about the latest cosmetic treatments. Additionally, all raffle ticket sales and a portion of all proceeds will benefit to the Face of Change foundation, providing food and medical care to children in need locally and abroad.
The June Patient Appreciation Event is open to everyone. Held annually, the party is one of the biggest celebrations hosted by Clevens Face and Body Specialists, honoring current and prospective patients. Dr. Clevens and his associate, Board Certified Plastic Surgeon Amy Ortega, MD, will be available to mingle with attendees, answer questions and provide a talk about the latest surgical options for facial rejuvenation and body contouring.
Guests also will meet with experts to learn more about nonsurgical options and see demonstrations of the season's most popular cosmetic treatments for the face and body. Attendees will have a chance to meet with Board Certified Nurse Practitioners Sarah Gash, ARNP-BC and Sarah Vauiso, ARNP-BC who are both Master Injectors and Laser Specialists. Licensed Medical Aesthetician Christina Smith, LME will also be on hand to share her expertise on skin care solutions.
The event will showcase treatments including Kybella – the "Double Chin Fix," Bellafill – the "5-Year Filler," SculpSure Nonsurgical Fat Reduction, and more. Featured surgical procedures include Dr. Clevens' signature Laser-Assisted Weekend Necklift™ and Dr. Ortega's Liponique™ Custom Body Contouring.
Guests always look forward to specials offered throughout the evening, as well as raffle prizes valued at more than $10,000. The raffle prize packages are made up of patient favorites, such as Botox, fillers and laser treatments.
Clevens Face and Body Specialists is an award-winning aesthetics practice offering comprehensive patient care at offices in Melbourne and Merritt Island. Founded by Harvard-trained Board Certified Facial Plastic and Reconstructive Surgeon Dr. Ross Clevens, the office features a team of specialists providing an array of cosmetic treatments including facial plastic surgery, breast and body contouring, injectables, laser treatments, hair restoration, medical grade skin care and complete skin cancer care.
Founded by the Clevens Family, Face of Change is a nonprofit organization providing food assistance and medical care to children in Brevard County and beyond. Through Face of Change, Dr. Clevens has provided pro bono facial plastic surgery for survivors of domestic violence who have suffered facial trauma. He also has led mission trips abroad with medical teams to repair cleft palates for children and offer other medical support and training.
For more information or to RSVP for the Patient Appreciation Event, visit http://www.drclevens.com or call 321.727.3223.