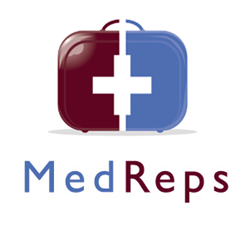 "Our hope is that this data guides job seekers, professionals, and employers to making the best decisions for their careers, employees, and organizations." - Karyn Mullins, EVP MedReps.com
Alpharetta, GA (PRWEB) June 06, 2017
A new report by MedReps (http://www.medreps.com/), a job board for medical sales representatives, found that the average medical sales rep total compensation is $147,424, with an average base of $95,791, and an average bonus/commission of $53,405. The 2017 Salary Survey also revealed that professionals who work in health IT/software are the top-earners in medical sales, with an average annual salary of $176,012. The recently released survey broke down salary by product classification, experience, company size, and other influential factors.
"As the healthcare and technology industries evolve with rapid, joined momentum, health IT/software and biotechnology sales professionals are quickly growing," said Karyn Mullins, Executive Vice President and General Manager at MedReps.com. "Even though technology gains a lot of attention, every sector of medical sales is crucial and reps in those fields also continue to see impressive salaries and opportunities."
Notable findings from the 2017 Salary Survey included the following:
Medical sales professionals in the surgery/OR market segment earn the most. On average, professionals working in the surgery/OR market segment earn $160,991.
Experience proves its worth. Those with 20+ years of experience earn the highest average medical sales salary at $168,983. On the same note, those who are 61+ years old, earn an average of $154,900, proving dedication and hard work really do pay off.
Men dominate the medical sales field. Men continue dominating in both employment numbers and salary. With just 30 percent of respondents being female, women are highly outnumbered and make just 83 percent of men's average total compensation.
More travel means more money, but only to an extent. Medical sales professionals who travel 50 percent of time earn the highest incomes at $169,669, compared with $129,876 for those who don't travel at all.
Medical sales professionals enjoy more than just high salaries. Medical sales reps enjoy the rewards of working in their field beyond high salaries. Many receive health benefits (87 percent), 401k with matching (80 percent), expense accounts (74 percent), and much more.
"Medical sales reps work hard every day, but the rewards are worth the effort," Mullins said. "Our hope is that this data guides job seekers, professionals, and employers to making the best decisions for their careers, employees, and organizations. It's an exciting time to be in the industry."
This survey analyzed data collected from 2,854 professionals currently working in medical sales. To view the full survey, click here.
About MedReps
MedReps is owned and operated by Healthcare Staffing Technologies. As the leading job site in its niche, MedReps gives members access to the most sought after medical sales jobs and pharmaceutical sales jobs on the web. Members have access to approximately 10,000 jobs and can apply directly to the recruiters and hiring managers who post them. For more information on the No. 1 site for medical sales, marketing, and management careers, please visit MedReps.com.