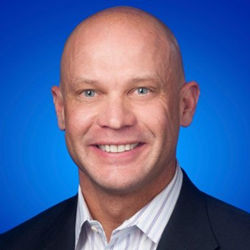 "I am honored to join the Compeat family. I've been so impressed with the caliber of individuals at Compeat and their customer centric mindset. I look forward to driving growth and excellence in what is already a stellar sales team."
Austin, TX (PRWEB) June 05, 2017
Compeat, the only fully integrated restaurant management software, announced today Paul Dodd will be joining Compeat as Senior Vice President of Sales and key member of Compeat's executive team reporting to President and CEO Jeffrey Stone.
Dodd will oversee the strategic direction and expansion of Compeat's sales organization, with core expertise in sales leadership, culture and operations. Dodd will be based in Austin at Compeat's headquarters focused on sales operations and management for the United States and Canada.
"With 40% plus annual growth and the recent expansion of our sales team, it was time to bring in a seasoned experienced SaaS sales leader like Paul," said Jeffrey Stone, President and CEO of Compeat. "The timing is perfect. He shares our values, supports our mission and has a track record of delivering excellence and building high growth world class sales organizations."
"I am honored to join the Compeat family," said Paul Dodd. "I've been so impressed with the caliber of individuals at Compeat and their customer centric mindset. I look forward to driving growth and excellence in what is already a stellar sales team."
Paul brings to Compeat over 20 years of domestic and international strategic planning and sales experience. He has a proven track record driving SaaS market share, revenue, gross margin and profit growth.
Paul served as Head of Sales for the GA360 Measurement Suite at Google and previously served as Vice President of World Wide Sales at Adometry, a leading provider of ad verification and cross-channel intelligence, which was acquired by Google in 2014.
Prior to Adometry, Paul served as Vice President of Sales for Retail at Bazaarvoice and Chief Strategy & Global Sales Officers for Design Reactor/6Connex.
Paul holds an MBA from Baylor University-Hankamer School of Business, a M.A in Psychology from University of Santa Monica and a BA in Accounting from Kent State University. Paul will be relocating from Chicago back to Austin with his wife and two children.
About Compeat Restaurant Management Software:
Founded in 2000, Compeat offers innovative cloud-based restaurant management software that leverages technology to increase control, reduce costs, enhance insight and improve efficiency for restaurant operators. Compeat is the only fully integrated Accounting, Back Office and Workforce Solution. Products include Compeat Accounting, Inventory, Hire, Labor, Schedule, Payroll, Logbook and Intelligence, all designed in-house. For more information, visit http://www.compeat.com.