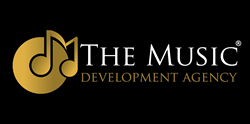 We imagined a place where musicians had a support structure that truly nurtured their talent to create the best music they could; a platform drenched in music culture yet focused on ROI to enable music creators and brands to collaborate without friction.
(PRWEB) June 06, 2017
Advancements in technology have caused a considerable shift in the way fans discover and listen to music, in the way musicians create and distribute their music, and consequently in the way commercial brands leverage music to reach consumers. Through music streaming services and social networking, fans are now able to find, share and listen to music and interact with their favorite musicians like never before. The consequence of such democratization has not always been a positive one for both musicians and brands. Major record labels are no longer investing in artist development, leaving musicians responsible for the creation, distribution and marketing of their own music. Also, the music industry has become extremely competitive, a phenomenon that has left musicians at all levels with the dire need to find new ways to earn supplemental or non-traditional revenue. For commercial brands, the media has become cluttered, brand affinity has become a lot more personal for consumers, hence consumer trust in traditional non-personal advertising forms continues to plummet. This is forcing more and more brands of all sizes to turn to music partnerships as a source of constant stream of content that is authentic, engaging, and entertaining in order to reach consumers and enhance brand loyalty. Unfortunately, due to the difference in culture, communication, work ethic, strategy development and quantification of return on investment between music and consumer brands, careful planning and an adequate infrastructure to support such relationships and business opportunities is fundamental to attaining more successful partnerships. Without such, misunderstanding and frustration on both sides often leads to an inability for the bigger commercial benefits of fan and consumer integration to be missed. The Music Development Agency was created to fill that void for both musicians and commercial brands at all levels.
An accomplished technologist, marketer and founder of The Music Development Agency, Brian Graham says, "We imagined a place where musicians and music creators had a support structure that truly nurtured their talent to create the best music they could; a platform drenched in music culture yet also focused on return on investment to enable music creators and commercial brands collaborate without friction to harness the power of music to reach their goals." Talking about the company's approach, Graham continues, "Everything we do here at The Music DA begins with the music. If the music isn't great, if the fans don't absolutely love it, nothing else matters. Whether you are a musician, a music creator, or a commercial brand; your music strategy must be built upon a strong foundation of commercially viable music that truly connects with fans." He continues, "Our platform gives all musicians and brands a place they can trust to work with credible and experienced producers, audio engineers, songwriters, project managers, brands strategists, publicists, content creators, to translate ideas into effective fan and consumer integration strategy that truly grows the bottom line and music careers."
In summary, The Music Development Agency offers a music strategy platform for new era, with three umbrella programs: Music Development, Music Showcasing, and Brand Partnerships; all designed to find and capitalize existing opportunities as well as create new ones to help musicians and commercial brands reach, engage, and build long-lasting bonds with fans and consumers.
A clear embodiment of that approach is the #FansDecide100k by @TheMusicDA contest, which is giving emerging artists the chance to win a $100,000 prize to produce, release and market a single or EP this summer. For more information on the #FansDecide100k by @TheMusicDA contest, please visit the link below:
#FansDecide100k by @TheMusicDA
To learn more about the Music Development Agency, please visit the company's website at
http://themusicdevelopmentagency.com/
or connect on social media at the links below:
https://twitter.com/TheMusicDA
https://youtube.com/TheMusicDA
https://soundcloud.com/TheMusicDA
https://facebook.com/TheMusicDA
https://instagram.com/TheMusicDA
https://www.linkedin.com/company-beta/10954339
For brand opportunities for commercial brands only, please email partnerships(at)themusicda(dot)com
For press inquiries only, please email press(at)themusicda(dot)com