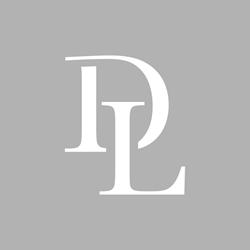 Davies Legal Immigration offers a fresh alternative to the traditional, law firm - with all services required for a successful immigration application/petition offered under one roof.
London, UK (PRWEB) November 08, 2017
The Special Relationship is the unofficial term for the exceptionally close political, diplomatic, cultural, economic, military and historical relations between the United Kingdom and the United States. Although both the United Kingdom and United States have close relationships with many other nations, the level of cooperation between them has been described as "unparalleled" among major powers.
Davies Legal Immigration Expands
Law firm, Davies Legal Immigration, has expanded its offerings and offices. Headquartered in Mayfair, London, U.K, DLI has recently launched an office in Buckhead, Atlanta, GA, serving the Southern United States and beyond. With a presence on both sides of the pond, DLI aims to do what it can to further strengthen the 'special relationship'.
Davies Legal Immigration Attorney, Kaitlin Davies, said:
"Davies Legal Immigration has made great strides over the previous years and this expansion is part of a wider strategic approach, which will offer our new increased services to a wider base of clients. Although in the last few years the business has focused mainly on the UK market, this expansion demonstrates the importance of the US – UK special relationship, especially as the UK emerges into a new post-Brexit climate. Atlanta was an obvious choice for a new office, the industry is buoyant, it has a thriving business community with the 3rd largest concentration of Fortune 500 companies in the US, the level of Foreign Direct Investment between Georgia and the UK is on a high and the British Consulate General is based in Downtown, Atlanta. The city is forecast for continued growth through to 2033. Atlanta really is a great place to be! Many of our clients have interests in the Southern USA and our new office provides an opportunity to meet their ever-increasing needs".
Davies Legal Business Immigration: E-1, E-2, L-1 and EB-1C Visas
The practice focuses on business immigration and has a wealth of experience in successfully applying for E company registration and associated E-1 and E-2 visas on behalf of clients ranging from individuals with no experience operating a business to SMEs in every thinkable industry.
Davies Legal Immigration prides itself on offering a "one-stop shop" for all U.S business immigration needs. Whether you are an entrepreneur seeking an E-2 visa to set up a U.S office or a company requiring an L-1 visa to transfer an employee to the U.S, the team is ready to assist you.
In many cases, the success of a U.S business-related visa application is determined by the quality of the business plan submitted in support. The team at DLI is acutely aware that a business plan which fails to adequately address relevant immigration concerns or relies upon unverified financial projections can lead to the rejection of an otherwise excellent application. As a result, Davies Legal Immigration offers prospective clients a variety of fixed fee packages delivered by a lawyer-MBA/PhD collaboration.
#################################################################
About Davies Legal Immigration
A client-focused U.S. immigration law firm with offices in London, U.K and Atlanta, GA. DLI makes all clients 6 promises: timely responses, consistency, immediate updates, innovative solutions, fixed fees & unequivocal billing and flexible service. If you would like to learn more about the services offered by DLI, visit http://www.davieslegal.com or email info(at)davieslegal(dot)com.