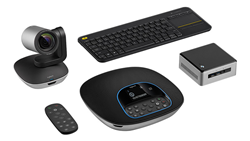 "Smart Tech whiteboards dovetail perfectly with video conferencing software or in room learning"
Sydney, New South Wales (PRWEB) June 07, 2017
Holistic Communications is proud to offer clients the ability to extend teamwork and collaboration in using Smart Technologies whiteboards. Smart Tech has been among the pioneers to provide highly advanced education and business solutions across the globe. Combining the whiteboards with any video conferencing or web meeting with Smart tech's sophisticated hardware products aimed at empowering almost everyone, from primary school students to the doers in the Fortune 500 companies. Holistic Communications in its effort to bring its users together through online video meetings, web conferencing and video meeting rooms to explore the ideas beyond geo-technical restrictions, Smart tech has revolutionized the way the users interact and collaborate over video conferencing systems. When a complete communications system is deployed, there are software and hardware considerations to make sure any conference meets your staff and partners needs for any meeting.
Holistic Communications offers complete video conferencing solutions for the major walks of life with superior software, applications including Zoom meetings and hardware. For instance, the SMART Visual Collaboration Solution meant specifically for Army and other government requirements, comprises interactive flat panel, conferencing software as well as SMART room system. It works with video communications systems and Likewise, SMART interactive displays, whiteboards, and video conferencing systems act as a catalyst for business to thrive in their respective niche.
Talking specifically about the educational domain, Smart products are all poised to create a sustainable future for the young ones. Holistic Communications is excited to be able to enable students to enjoy an ideal classroom experience with SMART learning, Smart Kapp – the advanced dry-erase boards, together with addons for SMART notebook. Still, products like SMART Board® 7000 series and SMART Board® 6000 series simply steal the show with their iQ Technology, thereby making both these smart boards an inevitable hub of classrooms. Moreover, they don't require cables & wires, manual software or firmware updates either.
Holistic Communications, a leading name in deploying online meeting and video conferencing solutions to industry, recommends the SMART Tech products for all users. Michael Bartlett, its CEO opines, "the evolution of technology to be applied for all collaboration needs has dramatically changed, and is more affordable than ever. If I was able to use such technology when I was at school, who knows where we would be now!". He urges, "the smart tech whiteboards dovetail perfectly with zoom rooms video conferencing software and the Logitech group video conference NUC hardware for plug and play adaptability. But there is no limit to where business can use this whiteboard technology and with any business meetings software solution."
The SMART Board® 7000 series comprises 16 simultaneous touch, writing and erase points on Windows and Mac, Convenience Panel, Easily preview and switch to HDMI 1 and 2, Exclusive HyPr Touch™ technology and Dual proximity sensors as its main features. Works perfectly with web conferencing software. Likewise, SMART Board® 6000 series offers 8 simultaneous touch-points on Windows® and Mac, and Mini PC compatibility. Use Video meetings whiles using whiteboards to transfer ideas and knowledge has never been easier and will engage all users at either end of your virtual meeting and web conferences. Besides, both the white boards include 4K Ultra HD resolution, allow users to access and deliver lessons shared from SMART Notebook to the SMART Board with iQ directly, Integration with tablets and phones and ENERGY STAR® certification, as common features. When designing your next total collaboration solution, with your desired video conferencing software you should be incorporating a whiteboard to transfer skills and knowledge every time.
About the Company: Holistic Communications offers quality video conferencing solutions in collaborations with prominent names like Smart tech Logitech and Zoom Rooms. It endorses the technically advanced whiteboards and similar products from Smart Tech as they go along nicely with the Logitech group video conferencing NUC for plug and play adaptability and Zoom rooms web conferencing systems
To know more about specific SMART Tech White Board Series, contact our team or you may click through below link:
https://hc.services/video-conferencing-hardware/
To get more information about video web conferencing systems at Holistic Communications, feel free to refer to the below mentioned contact details:
Website:https://www.hc.services
Email:info(at)holisiticcoms(dot)com