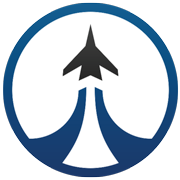 Wilmington, DE (PRWEB) June 05, 2017
NC Software, an aviation software company founded in 1998, was involved with Flightinfo's founder in the mid 1990's who tragically died in an aviation accident. Neal, NC Software's owner and friend of Flightinfo's founder assisted the follow-on owner with web site operations and is thrilled to pursue the dream of the original founder having acquired Flightinfo.com. NC Software looks forward to serving the aviation community with the best aviation resource for anyone involved in the aviation industry. Flightinfo.com caters aspiring pilots, private pilots, professional pilots, airline pilots, flight attendants and cabin crew, air traffic controllers, and everyone else involved in aviation in some form or fashion.
To celebrate the acquisition a discount offer can be found at https://forums.flightinfo.com lasting through the end of June.
About NC Software, Inc.
NC Software, Inc. is a Richmond, VA based software company. It specializes in aviation software such as Logbook Pro for pilots from student pilot through airline pilot and APDL, a tailored Apple iOS app for airline pilots flying under Part 117. For more information, please visit http://www.nc-software.com.
Contact
To learn more about this acquisition, please contact:
Neal Culiner, President
PMB 5115 1st Floor
2801 Centerville Rd
Wilmington, DE 19808-1609
legal(at)nc-software.com